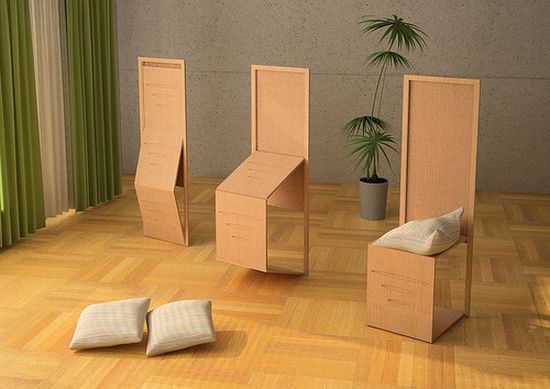 Design Status: Crafted originally as a prototype, the Biombo Chair mesmerizes with its simplicity and functionality and should be available on demand.
A wood veneer chair built over a hinged wood structure, the Biombo Chair astonishes one and all with its modern application and classic design. The chair allows its seating surface to be customized and upgraded with a graphic image, transforming the chair into a coveted decorative item when folded flat.Functional chair also doubles up as handy room divider and screen when not in use.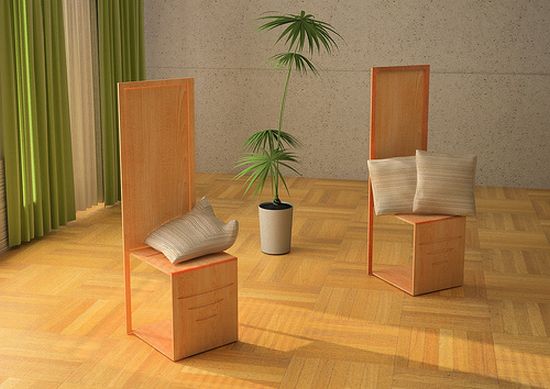 Usability: Created to be used as a multipurpose furniture at home, the Biombo Chair's USP lies in its ability to transform itself from a fully functional chair into a handy folding screen or even a decorative element when not in use.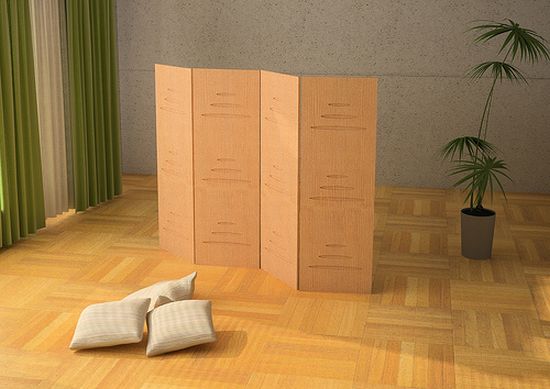 About the Designer: with a stern focus on practical use, the creations of Daniel Milchtein can only be termed as functional art. Based in Guadalajara, Mexico the 24-year old Industrial Designer pleases decorators and design connoisseurs alike with his mellow yet striking color palettes that let the form and shape of his designs do the talking.
Source: Design Milk