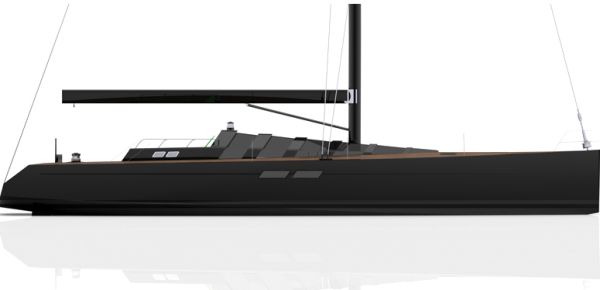 Sailing is a pleasure in itself and to add on to your gratification a 50-foot sport sail boat named the "De 50 Cruiser" is here, mounted with an electric-propulsion system.

Carved in a way to let natural light enter all areas is the deck, which gives a visual connection between the internal and external portions. Giving an enjoyable lounge-like feel is the living area, which is nothing but refreshing. Decorating the broad cockpit which comes in complementary to the living area are sun benches, which are unique in styling and are positioned at the top sides.
Appearing like an up to date ocean racer is the hull with pointed lines designed in manner to boost the boats performance both in upwind and downwind circumstances. Steering comes with twin GRP wheels and designed to make the fresh and light winds performances perfect are the hull shape and sail plan.
Squeezed in biaxial skin layers of both basalt and carbon fibers are the hull and deck structures carved out of PVC. Adding force to the loaded areas are unidirectional carbon fiber layers. Sensibly using power is a 30kW E-motor. Recharged by a diesel GenSet, it has a batteries bank.
Next time when out for a sail enjoy all the modern amenities while keeping the emotions of traveling in the sea alive.
Via: Yachtingideas