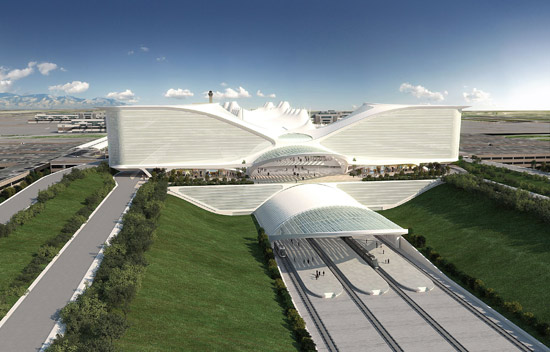 Spanish architect Santiago Calatrava revealed his preliminary plans for transforming Denver International Airport into a dynamic complex with enhanced connectivity and functionality. The design aims at complementing the existing architecture besides the enabling the structure to serve as a landmark for generations to come.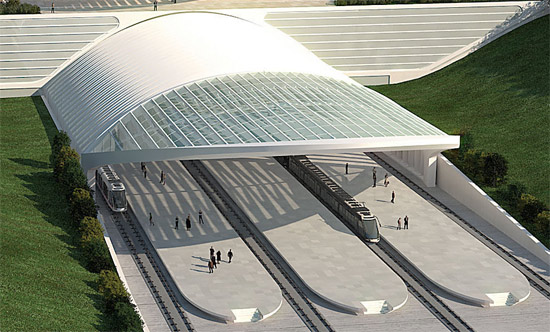 The plan will develop the airport into a modern transportation hub that is well connected with downtown Denver. For facilitate commuter rail service Santiago has visualized a state of the art train station with a signature bridge to slated for completion by 2015.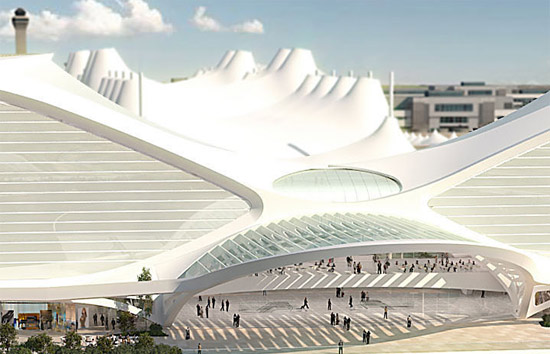 The new plan intends to convert Denver airport into a revenue generating micro city with the help of all the other key components including a 500-room hotel, a conference hall and a multi-functional civic plaza for the south terminal of the airport. The ambitious plan is expected to create 6,600 new jobs for locals as well.
Via: Designboom