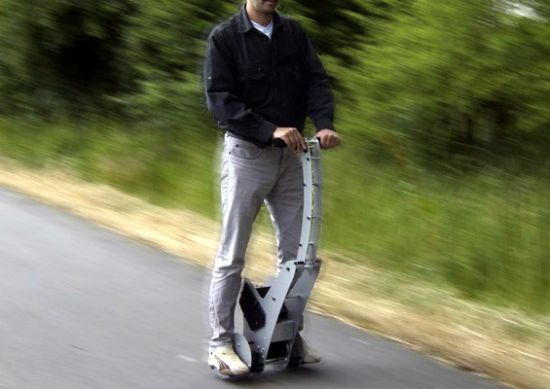 A German company Ewee has developed an electric scooter for personal transportation. Dubbed as Ewee-PT the compact and flexible design of the scooter has been kept to the bare minimum retaining what is absolutely worthwhile. Riding this little personal transporter too is equally hassle free.
Steering is done using a joystick whereas controlling the speed requires a bit of self balancing. The rider has to lean forward to increase the speed and then lean back to reduce the same. The scooter can reach a maximum speed of 16km/h.
Costing €799 ($1,039), the Ewee-PT is perfect for short and comfortable indoor and outdoor green ride. The scooter that comes pre-assembled can also be folded easily for transportation.
Via: CrunchGear