Ever since the go green revolution was introduced, everybody has been eager to join the bandwagon and making a difference in their small ways. However, after sometime the whole thing might start to bore you. After all, eagerness stays only till it's interesting. Yes, whatever you have environment friendly moves you have incorporated in your lives stays. Nevertheless, some lapse in time shows that new things have to be undertaken.
In that case, start thinking out of the box. Recycling can be done in every wake of your life. It is you who have to figure out how best to gauge it. Let's get started with your homes. Feel like renovating something or some area? We have the perfect solution.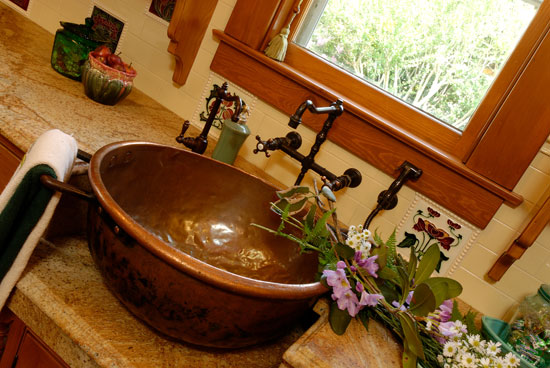 [box_dark]Forge a Relationship between Recycling and Renovation[/box_dark]
Agree or not, the kitchen area of your home is certainly one place which needs to be attractive and definitely easy for people who can move around. A kitchen at present times serves many more purposes than simply making and probably serving food. A properly made kitchen could be a pride or a prized possession for. It is here then than you can start the process of incorporating recycled materials and give it a whole new outlook.
Repeating once again, make use of innovation folks. See what can you actually make use of. Shop around for salvaged materials if you have to and you will find some wonderful idea. Take the kitchen island for starters. Here is where you will find your kids rummaging around for food or entertain few guests who will be trying your snacks and whatever other purpose you can think of. How about using an old door for the top? Old doors in most houses and apartments are usually made of good hardwood and though chipped and maybe damaged to some extent, it could be the perfect idea for a countertop.
Since you are already recycling, restoration can hardly be far behind. Take the old door and see what can be done. Paint according to the color combination of the kitchen and install. If the surface seems to be too shabby, add a glass top over the painted portion and install. Set some colorful stools, with shiny stool tops beside it and you are officially a recycler.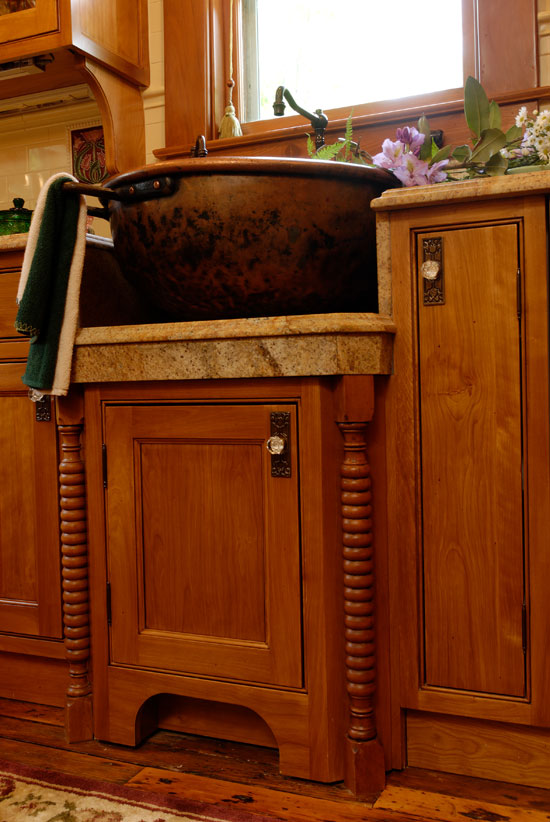 [box_dark]Other Wonderful Ideas[/box_dark]
The next thing that you can attack will be the cupboards. This area can be wonderfully built with old desk drawers and vanity drawers. Every time you move or get new furniture, you are sure to throw something out. There are plenty of backyard sales whereby you can come across wonderful old junk which can be molded magically to serve your purpose. Add some glass or details for a better look and you are going to be very popular.
Another wonderful idea for a recycled kitchen would be to use old balusters from staircases. Shop around and you will find plenty of junk of the street that nobody wants to do anything with. Use these balusters to serve as pilasters on the sides of the base cabinet of the sink, giving it class and décor.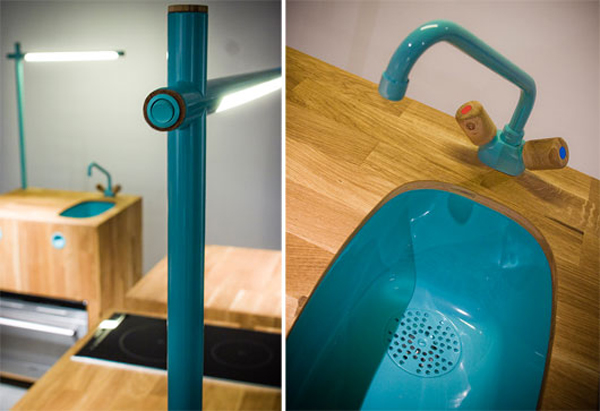 Go through your garage and you will find plenty of pots and pans. Recycle copper pans to give it the form of a kitchen sink and be ready for the compliments to shower. The reflective old back of a fireplace may seem like something that belongs to the trash. Instead use it as a backsplash for a jolly ol' time feelings behind antique ranges which have been restored.
You may also want to use a newel post from some old staircase, which may serve as the support for the kitchen counter. In conclusion, look around and keep a fair eye out for detailing for better ideas.