A home is the place where you live with your family and loved ones and designing it requires patience care and endurance along with creativity and talent. People who are amateurs at setting up their home for the first time also end up making some mistakes and some bad investments in the first time but gradually they understand the designing concept with bit of time. Though we all like to acquire new ideas about designing our favourite homes, we should also know the things in which we usually make the most blunderbuss mistakes. These are some of the most common mistakes that we usually make but overlook. Noticing these mistakes will help us to improve over the same and also help us in decorating our homes better.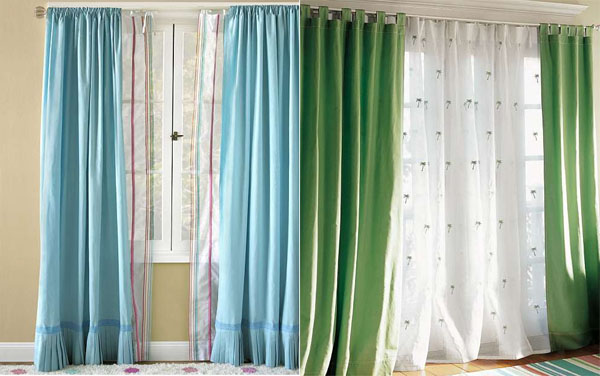 Some of the most common mistakes that people do is cramming their house with too many things then required. Newly married usually like everything they see and want to cram it in whether the house is a tiny one or not. There are people who also chose the wrong kind of decorations for the house.
These are some of the most common mistakes which we usually make in the house.
Hanging curtains that are out of the way- either too long or too short
There are numerous people who do not exactly understand the importance of a curtain and end up hanging curtains which are either too long or too small. An ideal curtain should be just around 1 or 2 inches below the window silt. The colour of the curtain also matters. The colour should be such that it matches the colour of the room. An awkward colour will make your room look bad.
Buying expensive furniture
Many people buy furniture even before trying it out. There are a few points to be taken into mind while purchasing furniture. Keep in mind the size of the place where you would position the furniture. Also ensure that furniture which you are purchasing is durable and comfortable. People buy furniture because it looks god but they forget that comfort is also of utmost priority.
Covering the whole floor with rug on wall to wall carpets
There are lot of people who place rugs on wall to wall carpets. Ideally rugs should be placed on floors which are empty of carpets like wooden floors or marble/spartex floors. This makes the room look good and clean.
Decorating the room with vintage furniture
Antique and vintage furniture look good in the rooms but you do not want your house to look like a museum do you? Place as furniture as is required so that the room does not look clumsy or visitors might not think that "he has tried to incorporate all furniture at the same time". Mix and match with old and new and be creative.
Do not use too many pillows here and there
Using too many pillows here and there will make the room look clumsy and bad. Pillows are for your bed. Why bring it to your living room. You can just use a few toss pillows to add to the colour of the room.
Place furniture that matches the size
Do not place furniture that is bigger than the size of your room. You need some place to move about as well. A spacious room looks bigger, airier and cleaner. It also looks nice.
Avoid matching each and everything
Try and avoid matching everything in the room. You may feel that the colour of the walls should match the floor, pillow covers, couches and ornamentations. But that does not look good. A mix and match combination looks good in the rooms. You can also mix glass with metal, wood for a better effect in the room.
Avoid much lighting at a time
Overhead lighting is the best way to light up a room. You can also mix lamps along with shades to create that feeling in your rooms.
Try following these points and you will have a cosy and nice home to live in.