Kwangho Lee is a designer who gets inspired by his past, quite a nostalgic by nature. He designed such exquisite stuff that is really appreciated by all. Lately, we contacted him and had an email interview with him, which goes as…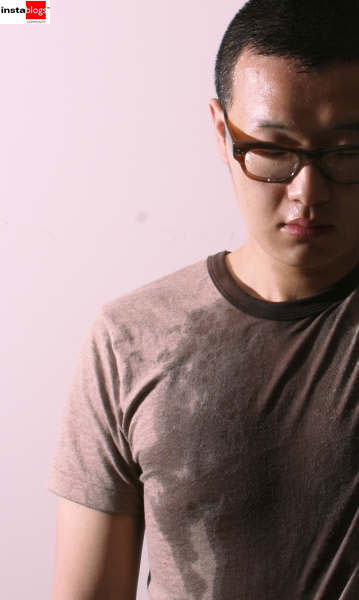 1. Kwangho, how would you describe yourself?
Kwangho: I'm just an ordinary 26 year old guy recently graduated from the Hongik University with a Master of Metal Art & Design degree. I currently am a member of designers group called 'Studi-oh!' I love films and music. I'm doing vocals for a small school band and dying to record our own album. I love Spanish film director, Pedro Almodovar, and one and only David Bowie.
2. Who is your source of inspiration?
Kwangho: I get most of the inspirations from my childhood memories. I had great time growing up in the countryside with my grandparents. I have such great memories and most of the ideas and inspirations I get for my works are based on them. I also get the inspirations from my friends and family members.
3. Talking about your website, kwangholee.com, my question is, when was it started? And how did it come about?
Kwangho: I was dying to know what the other people would think about my works. So I set up my personal webpage about a month ago to communicate with other people and get their ideas.
4. Kwangho, I think you are quite nostalgic this is what I could comprehend from your webpage, especially after reading about stool 'zip' and 'weave of lightening'. How far do you agree with me?
Kwangho: I was brought up in the countryside. Like I mentioned before, I am quite sentimental and get much of my ideas and inspirations from my childhood memories. I agree with you 100 percent. I am very nostalgic.
5. In some of your projects like 'caba', you have mentioned the use of 'felt' may we know the reason why?
Kwangho: 'caba' was a big part of 'Ordinary objects can become something else' project that I did with 'weaves your lightning.' One of the main ideas of this project was the knitting. I used 'felt' because it was very flexible and soft like that thread people use for knitting.
6. Also we'd like to know more about your 'ice motif' as you have talked about?
Kwangho: As you already know, 'caba' is made of little tiny pieces of felt. I simply hooked one felt piece onto another in every 8 ways. In order to make this possible, I came up with the design of snow crystal.
7. Do you have a signature style? If yes, what are the hallmarks of your style?
Kwangho: 'Handicrafted-like', 'Easily-put-together', and 'simple function and operation' are the 3 keywords that I want to achieve in my own personal design. I simple hate all the factory-produced products with lots of unnecessary functions, so whatever I design throughout my career, they will reflect these three elements.
8. Where do you see yourself, after, let's say, five years from now?
Kwangho: My future plan is to run a small bar in Spain. I would probably be looking for a place to open a bar in Spain, hopefully after 5 years! I also want to get a bike someday and travel around Latin America with my best friend named Shinjae just like Che Guevara did in his early age.
9. Any parting words of wisdom?
Kwangho: If you really want something in your life, don't just sit around and wish it would automatically happen. Whatever it is that you want you gotta earn it. I would also like to say that life is short so make the most of it and enjoy every second.
10. Finally, we would like to have your thoughts on the Instablogs News Network and all its related sites. Which one is your favorite?
Kwangho: I think it's great. I read about lots of interesting topics and articles. I enjoyed Movies and Music pages the most.
Last but not the least I'd like to thank Kwangho for sparing his valuable time for this wonderful interview. Also, we'd like to wish him luck for all his future endeavors.