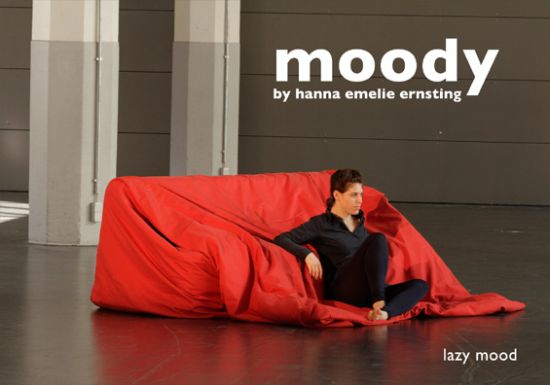 A couch plays a vital role in a living room's decor. Often it acts as the focus and an intact room gets designed around it. Your couch needn't be made of special leather or have antique value, simple is adequate provided you know what you are doing. The Moody Series is articulated in ways that permit a very wide range of diverse moods, while still making a link to the "standard" sofa. Ranging from an intimate nap to regular couch, this multipurpose product solves almost every purpose.

The size of the textile cover and its simple pattern enable all shapes and forms. For the textile cover I chose a high quality cotton upholstery material and lined it with wadding, making the material even more expressive. The size of the cover is 20m2 with a height of almost 4m. The base consists of a wooden part, covered with different layers of foam (170cm wide, 70cm high).
Designer Hanna Emelie Ernsting has made a deliberate effort to create not just a piece of furniture but the design targets the mood of the user too. Now you must be wondering how a piece of furniture target moods? This beautiful piece is specially designed to fit into any mood. Be it a typical living room couch, to a playful mood,from naughty mood to intimate mood, it solves all your purpose.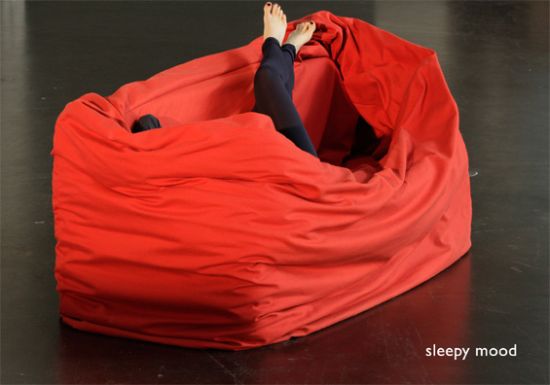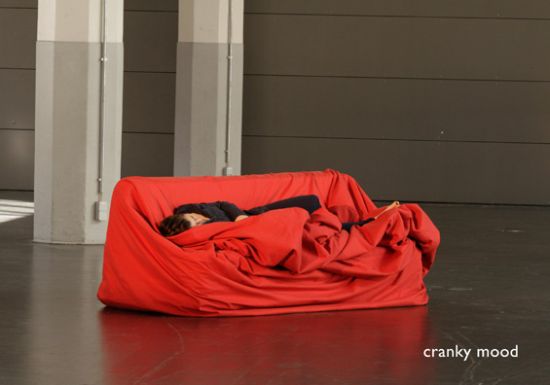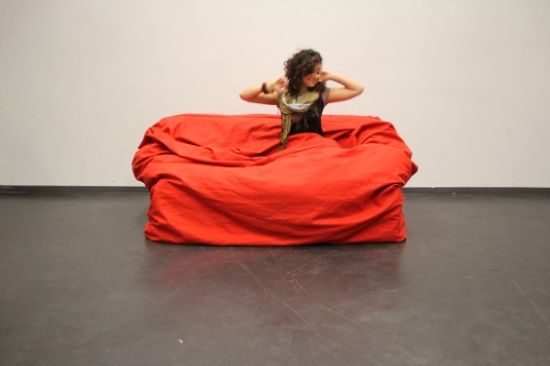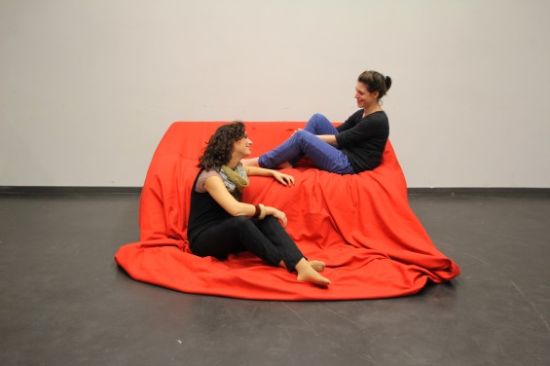 Via: Hanna Ernsting