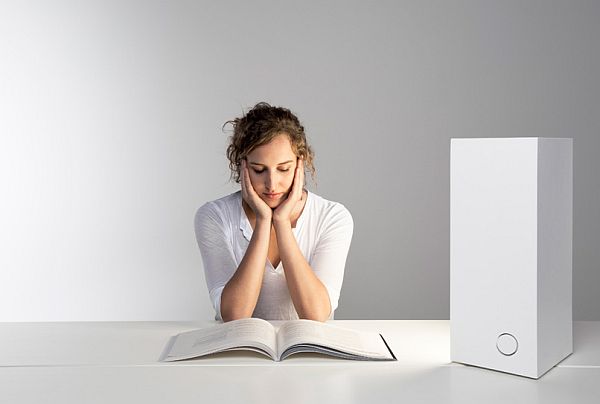 "Less is more" is an adage that is powerful in its impact when done right. The new range of utility lights from Ville Kokkonen 2011, Designer and Design Director of Artek, are the epitome of this exact concept. The range White is an outcome of Artek Studio's in-depth research on the use of light fittings in domestic, office and public spaces. It consists of four fittings, with a fifth to be joining the ranks soon.
This collection consists of:
– BRIGHT WHITE 1: Bright light table lamp
– WHITE 2: Standing and wall light
– WHITE 3: Suspended light
– WHITE 4: Table light
The line with its tagline of "Rethink Light" has exactly that as that as the central concept of the design: The light is no longer sidelined giving the design primary place, for it is the design. The designer himself describes the line as thus:
The design was inspired by the effects of conceptual spatial installations on enclosed light, and it has also shown the path that lighting might take in the future. Unlike many of its peers, White stays in the background and concentrates on providing the perfect frame for light itself. In visually overcrowded environments, White provides a fresh alternative. It neither shouts nor overburdens the space in which it is placed. For too long, light has been overshadowed by the fitting. Right from the beginning of the design process we felt that there would be room for a lamp that allows light to rule. The biggest tribute for White would be that people remember its soft light but have no idea how the lamp itself looked.
These are box-like utilitarian lights, stark white and Spartan in form, with plain white light highlighted due to the non-dominating nature of the design yet making the whole thing unique and enticing. They are also rather modern and futuristic in appearance and would be right at home in a modern home, adding a touch of subtle, ascetic elegance.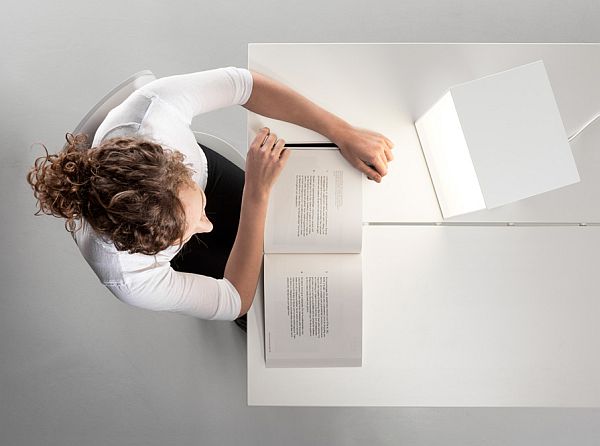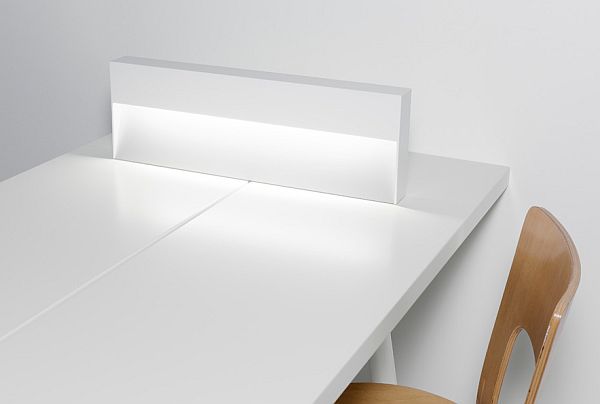 Via: Mocoloco