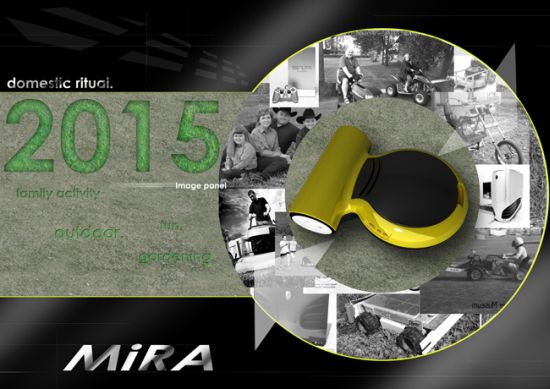 Industrial Designer: Reindy Allendra.
The Project: The Mira lawn mower has been designed as part of the "Domestic ritual project" that is about designing a domestic product in year 2015, where the designer has to create a scenario, based on research, fact and information, which later can be used as a proof, where this scenario will happen. After proving that the chosen scenario will happen, the designer had to think about what kind of impact this scenario will create. Will it create a demand?
Research: With a couple of days research on that subject, the designer narrows the research to a gardening tool. He thinks that a lawn mower makes a perfect sense for this project, so he concludes that everything in his research was to make a lawn mower.
Modeling and Design process: After finalizing the design, the whole concept for this lawn mower was drawn in CAD. Ribs and locking system were figured in this stage. In technical drawing part, the designer studied the ergonomics and engineering side of the product, such as the positioning and size of the motor, blade, handle and the vacuum. Afterwards, a mockup of the Mira lawn mower was creating using foam.
The final stage is preparing panels for final presentation. All panels are divided into six categories, such as main panel, exploded view, user integrations, image panels, system work and design processes. Each panel has their own objective. The exploded view explains the bill of materials of the product, such as motor, battery, transmitter, vacuum system, etc. Image panel is for creating mood for the audience to give a better. The design processes shows the early stage thumbnails to concept sketches and detailing sketches.
Materials and Finish: The designer proposes ABS material for this product, because ABS is one of the best qualities of plastic for electronic product. The designer chose mirror finishing for the upper body and cover of the Mira. A combination of yellow and black was chosen for the main body of the Mira lawn mower.
My two cents: The whole design process, from scratch to final product, has been explained in detail. As the designer says, he spent a lot of time in research before coming out with this lawn mower of 2015, but unfortunately, I couldn't find anything extraordinary with the concept, except for the fact that it's remote controlled.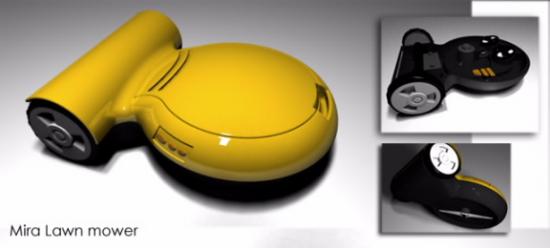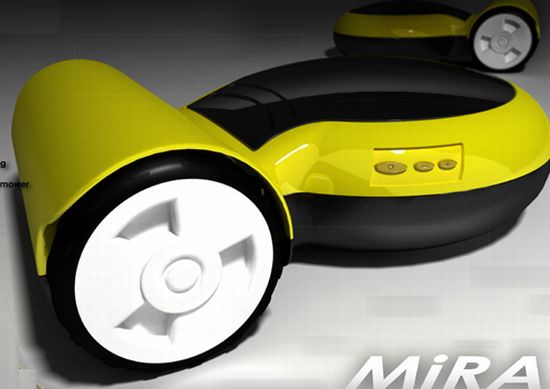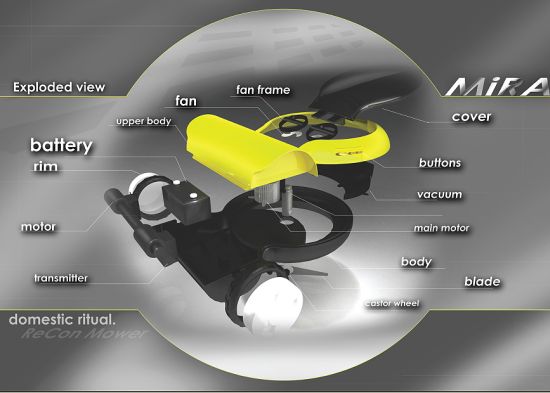 Thanks, Reindy Allendra