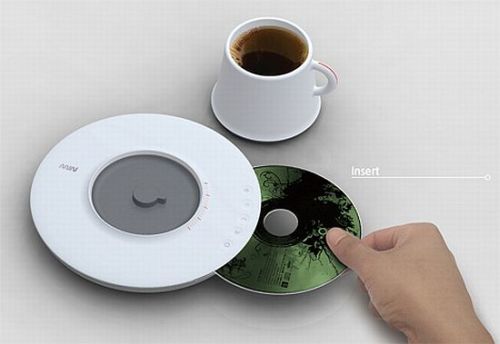 Light music, accompanied by a cup of steaming tea or coffee is possibly the best remedy for a stressed out body and mind. Combining the intoxicating components together, 'Drip with Song' is an innovative musical teacup that will not only be music to the ears but also soothing to the taste bud. While the saucer works as a CD driver that comes with in-built speakers, the cup once docked to the saucer (CD player) functions as a volume controller. The musical teacup also features touch controls, helping effortless running of the system.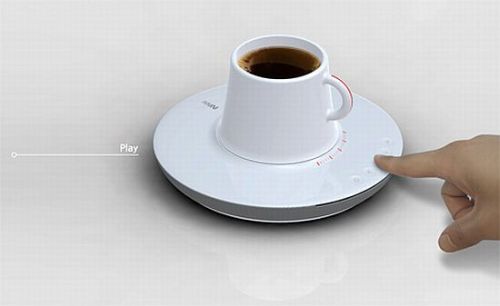 Design Status:
Musical Teacup is an innovative concept that will bring together the most soothing components for relaxation.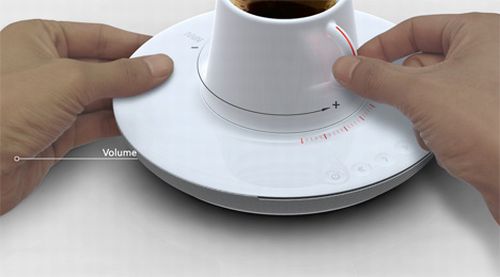 Usability:
Without any exaggeration, 'Drip with Song' speaks volumes of its functionality and unique design. A cup of tea or coffee with your favorite music is good enough to make your evening complete.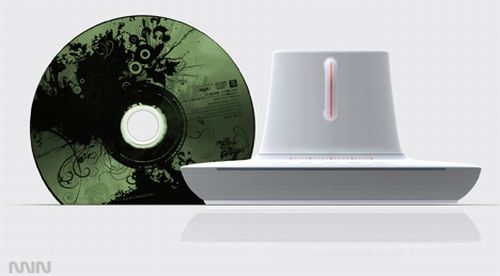 Yankodesign via Ubergizmo
Designer:
Jongmin Kim.