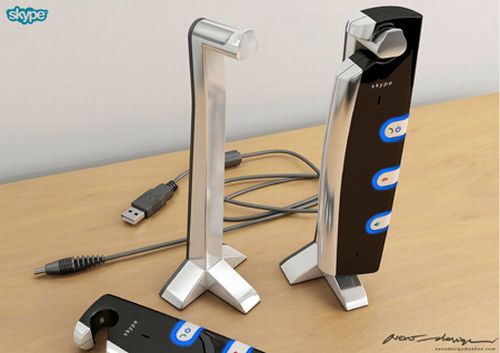 You might have come across a range of Skype phones but the Hanging Skype, is a Bluetooth phone with a difference that will steal all the charm with its neat and innovative form factor. Equipped with all modern features, the hanger phone is finished with aluminum plate, polycarbonate and polyurethane. The design of the phone is so simple that the user can just pick it up, do the calling and hang it back after he/she finishes talking. Moreover, the hanger phone can be connected to a PC, receiving all the messages through Bluetooth connected to the dock, that comes in flexible designs.


Design Status:
Hanger Phone is a futuristic concept proposal for the Skype.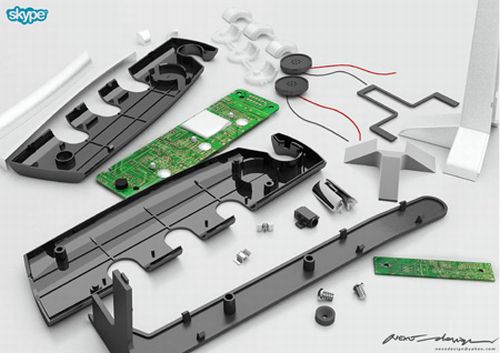 Usability:
Apart from dialing the number on the computer screen, the Hanger Phone can also be used for call, by using tags. All you have to do is press the loudspeaker button for 3 seconds and press call button to do the calling.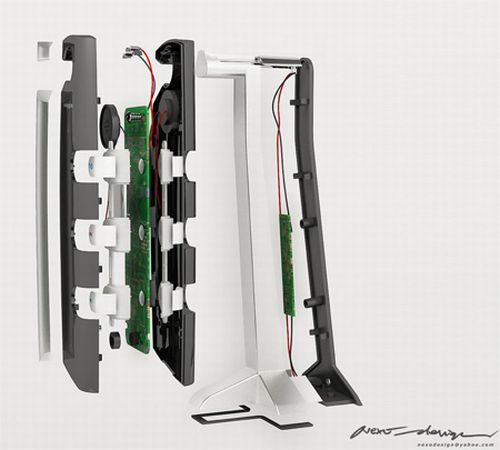 Via: Tuvie
Designer:
Eno Setiawan is an Indutrial Designer interested in designing electronics, furniture and automotive.