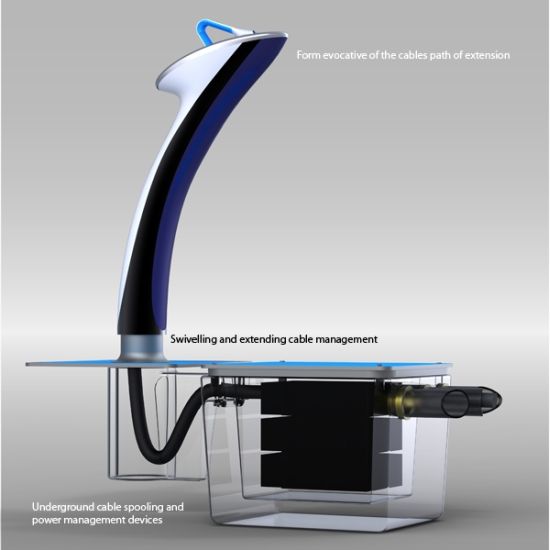 Adam Long a student at University of New South Wales has designed a recharging station for electric vehicle that could transform manner of human interaction and safety issues in electric vehicle fast charging. The 'Rapid Charge' design specifically addresses the 'range issue' with most of the chargers since that along with of other reasons prevents the adoption of electric vehicles as sustainable option.
The Rapid Charge is the first recharger with a universal coupling to SAEJ1773 standards that identifies the vehicle battery and applies the correct charge curve to any electric vehicle. It is also the first fast-charger which provides 3-phase high current power supply to achieve the fast charge of 80% charge in ten minutes flat.
The charger system is a modular architecture and can be installed in any service stations, public car parks, or other new enterprise. The design specifically addresses handling and safety issues. The charger has two distinct parts comprising an ergonomic beam and a base plate. The charging cable weighing around 20kg is drawn out from the bending beam which is counterweighted to eliminate manual handling issues. The swiveled beam also facilitates easy coupling regardless of vehicle size or driver's parking ability.
The base plate of the charger on the other hand is secured to the ground with all the power components placed in a separate walled casing. To Rapid Charge system ensure absolute safety against any possible electrical contact by being weather proof, with zero choke hazards, and fail-safe cut offs in the event of vehicle collision, power surges, flooding or cable damage.
The system uses a backlit touch interface comprising an RFID or magnetic strip card that identifies the vehicle owner and bills according to the amount of recharging done.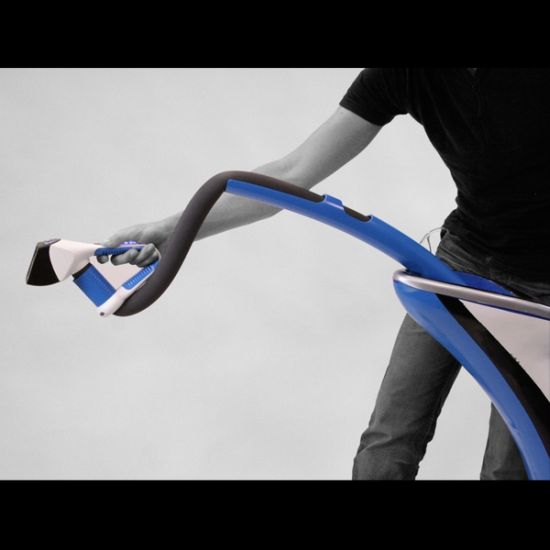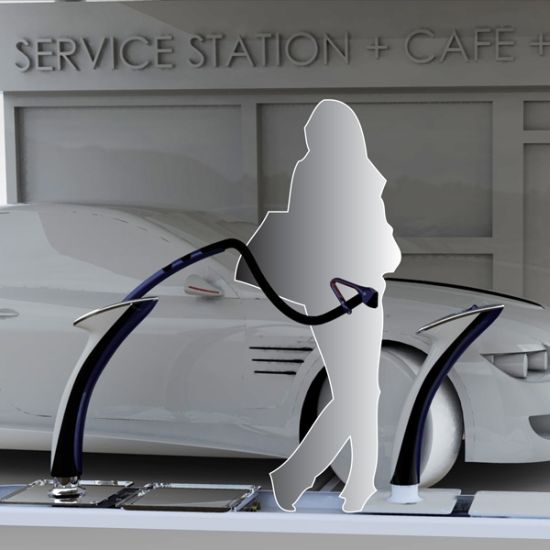 Via: DesignAwards