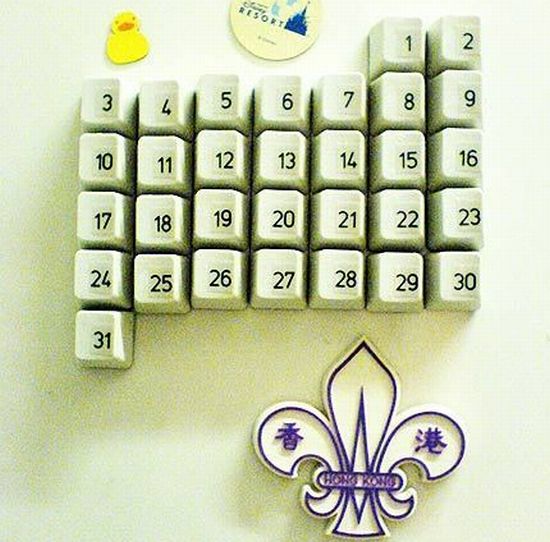 If you are a gadget geek finding it really hard to part ways from your old computer just because it has been begun to show its age, then here's a way to keep it alive and kicking. While you surf the net looking for means to keep your trusted mate in use, here's an interesting advice on keep your old keyboard breathing and counting. How about transforming your discarded keyboard into a DIY "Key"-lendar? Yes a "Key"-lendar, a pseudonym for an upcycled keyboard calendar.
Here's how you do it. Remove the keys from your old keyboard and scratch the numbers or alphabets from it and reapply new number labels.
Then arrange the numbers 1-28 onto vertical magnet strips in a manner that 1 is on top of 8, 15 and 22 while 29, 30 and 31 stand alone.
Once the job is done, there would be 7 strips with 4 keys and 3 separated keys.
Arrange the keys according to the days of month on the fridge and it works perfectly as a calendar.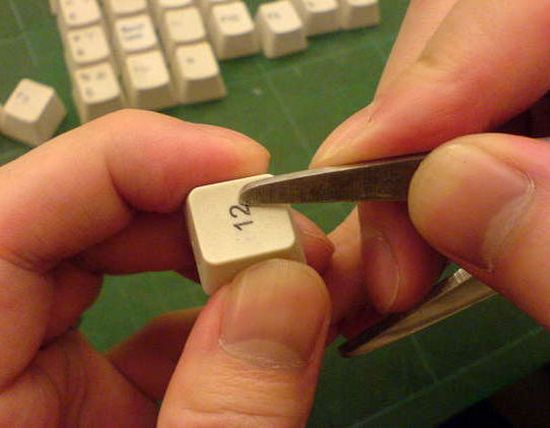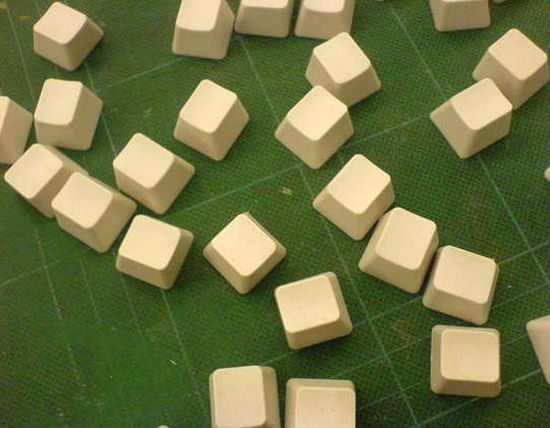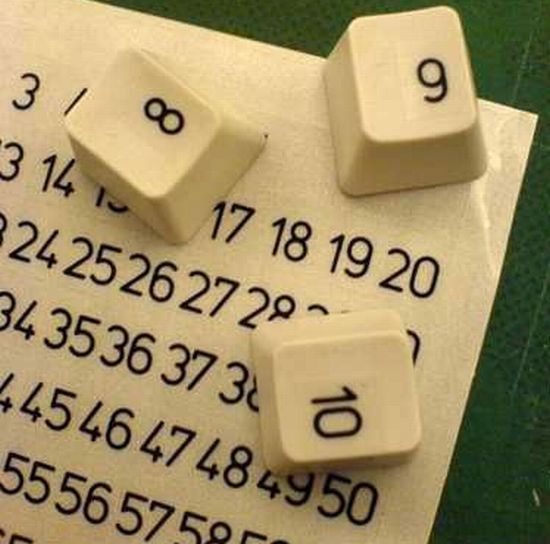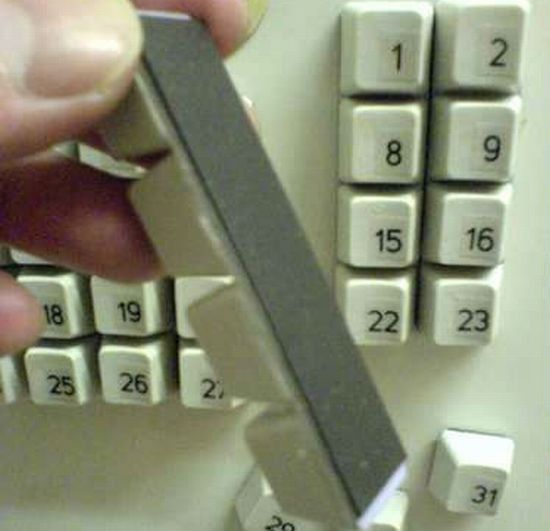 Via: Unplggd/Instructables