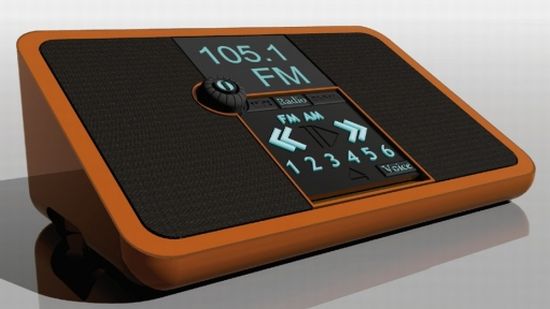 Designer: Danke Dieter
Concept: When Danke Dieter interviewed Cheryl Sloan (suffering from vision loss), they talked about some of the ways of designing a usable stereo for the blind. She presented the idea of using bigger buttons that could be identified by touch using raised international symbols. Another suggestion was inclusion of an on/off indicator light. Cheryl said that she wanted to have a stereo that is a compact, one-piece design and easy to open. She also recommended voice interactive software like jays for an interactive solution. Taking the idea, Danke Dieter blindfolded himself with a scarf and tried his hands on a friend's stereo, and found that it was quite hard to play with the buttons. Technologies like Jaws, VoiceOver and Braille displays were taken into consideration.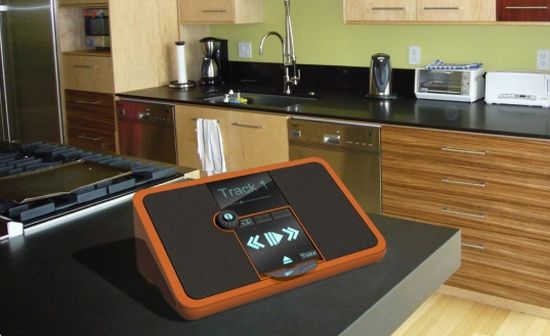 Working: This stereo uses an interface that reacts to the user, hiding the controls flush with the face when not needed. A visually impaired user will start by running his or her hands across the face of the stereo and will quickly find a raised rubber edge that surrounds the control panel. The user then presses the glowing power button located in the center of the volume knob. The buttons start to glow, with one for radio, one for CD function and one for MP3 player or other audio device.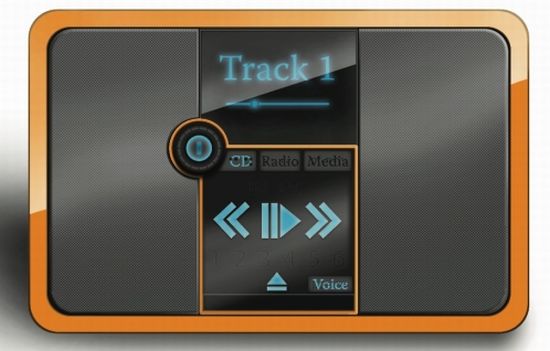 Each button rises from the face 1/8 of an inch. A few of the main functions use Braille and all the controls are voice guided, so that each button pressed is confirmed by a voice.
A walk-through:
Via: DankeDieter