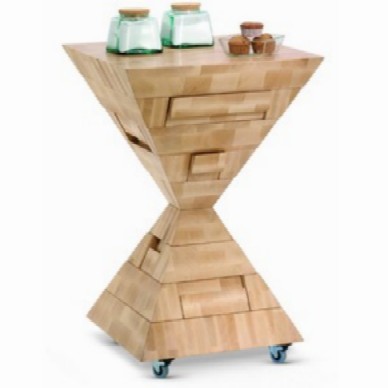 As mysteries continue to hover over these ancient graves of the Pharoes here comes some amusement. If your kitchen has lots of wooden furniture, this Double Pyramid Trolley will certainly make a perfect match.
This trolley contains two pyramids, one inverted on the top of other giving it a shape of ancient sand clocks which you might have encountered many a times in fairy tales of Arabian Nights.
These trolleys have 5 drawers to keep kitchen stuff like knives, spoon, fork. It's price is worth as some theories suggest blades kept inside pyramids do not easily lose their edge!
Source: cutiegadget
Price: £799.99