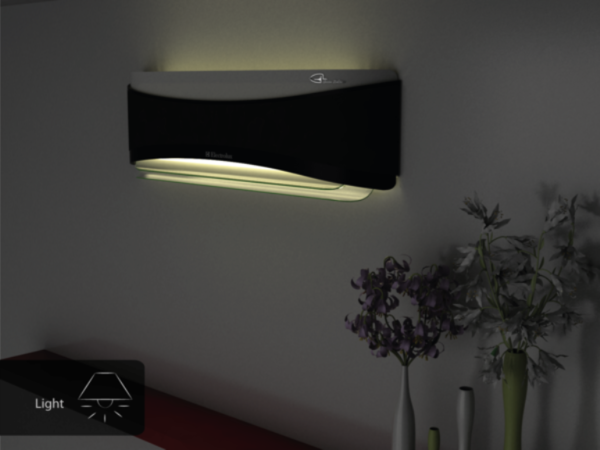 Green AC is a student project by Swedish designer Mikaela Rehnmark done in association with Electrolux. It features a compact and stylish design with "green" features, an eco-friendly air conditioner.
The Green AC has a shiny black front cover, which gives it a high-tech look to compliment the modern interiors of today's households. With the textures, colors, and reflective materials used in this Electrolux product, your home will also look more alluring and eco-friendly.
The Green AC features a pair of crystal clear, frosted plastic sheets with LED lights attached. The LED light when passing through the light green sheets, produce a soft, greenish-yellow light ideal for bedrooms. For sure, the Green AC is a greener way to improvise your home.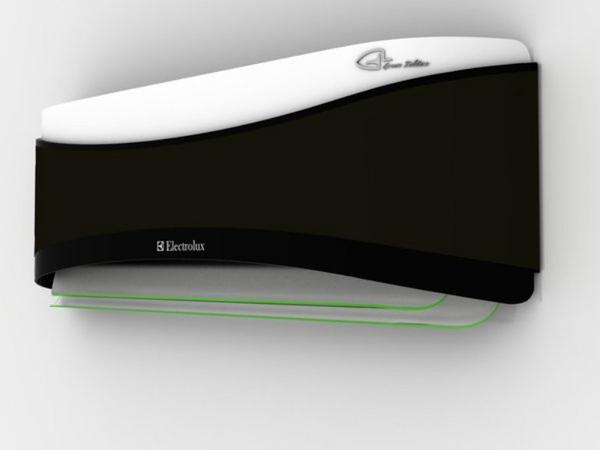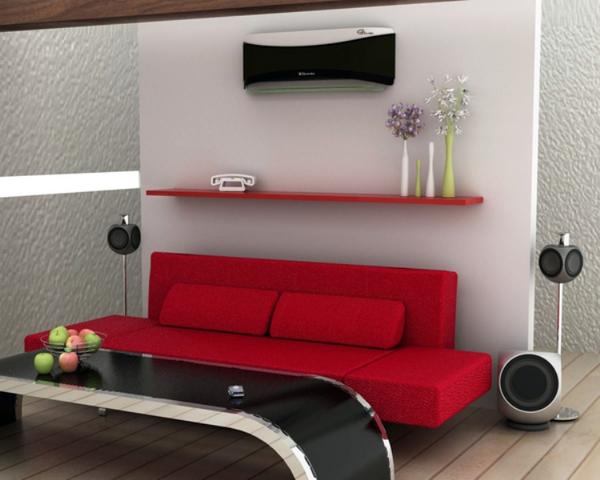 [Cheers Mikaela]