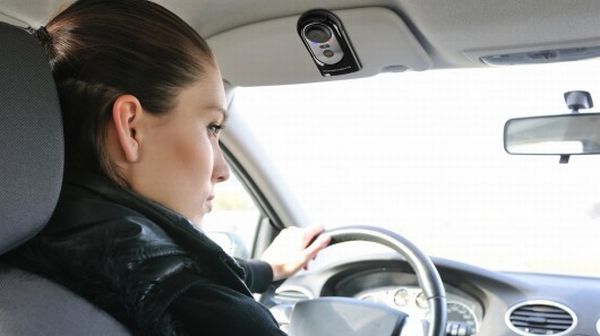 Those who prefer staying connected to the world through social networking sites while driving now have an option that allows them to compose and send Facebook, Twitter, e-mail and SMS messages, while keeping their hands on the steering wheel. The innovative device named SuperTooth HD does not require any other device to get operational as it will be fixed to the sun visor of the car and will be paired with the mobile phone.
According to SuperTooth, the HD has 5.4 W speakers and 5.4 W amplifier, which means that you need not worry about the noises on the road as the device is much more powerful than any other speakerphone. The device comes fitted with built-in dual microphones which increase voice clarity by picking up voices more clearly. Beside tweeting and other activities, the device will also allow the user to use the commands to answer calls, select pre-dialed numbers, check the battery level and retrieve voicemail.
But the key feature of the SuperTooth HD that makes it significant is its capability of a two-way, voice-activated handsfree messaging. The device is powered by Dial2Do and you will be happy to know that the SuperTooth Handsfree Assistant feature of the SuperTooth HD will give you an opportunity to compose and listen to Facebook and Twitter updates. Not only this, the user will also be able to access 30 other social networking and online tools such as Evernote and Google Calendar.
I am sure that the new device will find many takers as the increasing use of social networking site and computer-related technologies have made us crave for devices which can help us in carrying out our activities without affecting our daily routine. Good invention, I must say.
Via: Gizmag