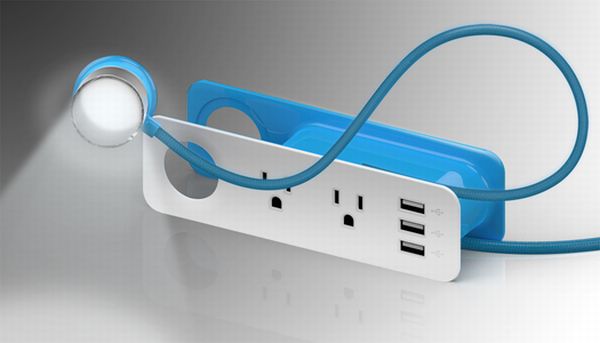 If you are wondering what this is in reference to, then here it goes. Ember, a portable study lamp, is bound to make darkness go a mile away from you. Ember is no ordinary study lamp. Rather, it's a multifaceted contraption, literally speaking, with 6.7in x 2in x 1.7in (170mm x 50mm x 43mm) dimensions. Built with a study lamp, it has plugs, LED lights, 3 USB outlets, you name one and you have it.
Feel like reading a book? Not a problem. Adjust the 2 foot long flexible neck in whichever position you want. Use it while lying down on the bed, for flexibility is the mantra with Ember. Need to light up a remote corner, but the light source is not available? Not to fret, for Ember, with its LED light and 7 foot extension cable, lets you light up even the darkest of nooks.
While you charge your I-Pod with the USB slots, or your laptop with the plugs, everything can be done in just one go. Ember helps you redefine portability altogether. Have no worries of wires lying around the house, as they neatly coil up into one compact unit, making traveling and storage easy.
The frosted glass surrounding the LED gives a soothing light, adding a shade to the ambiance, while at the same time, providing concentrated light to the main point of focus. Last but not the least; even children can use it without any fear of getting an electric shock. The power cable and the light arm come wrapped up in durable woven nylon fabric. So, now with flexibility in your hands, and power geared up on your side, you can conquer all those pending chores with ease.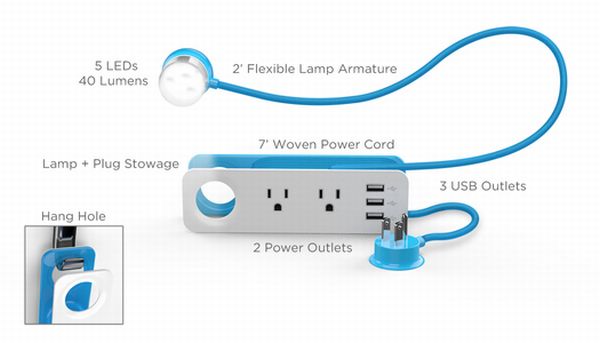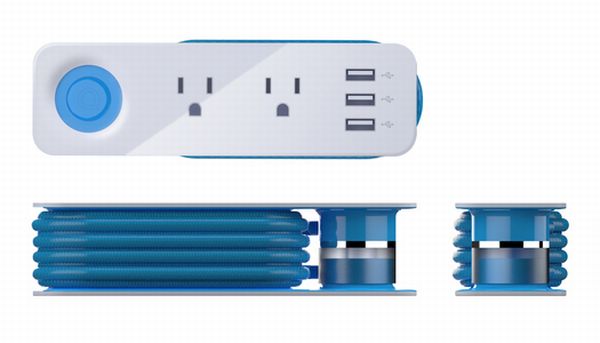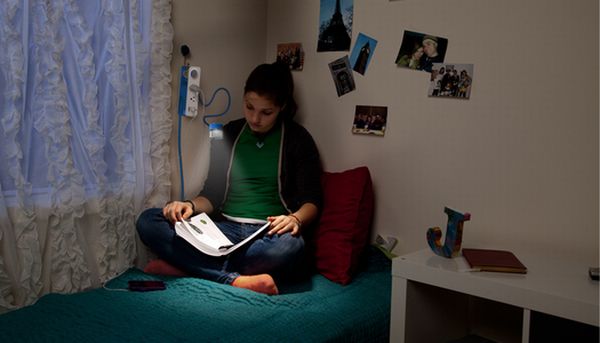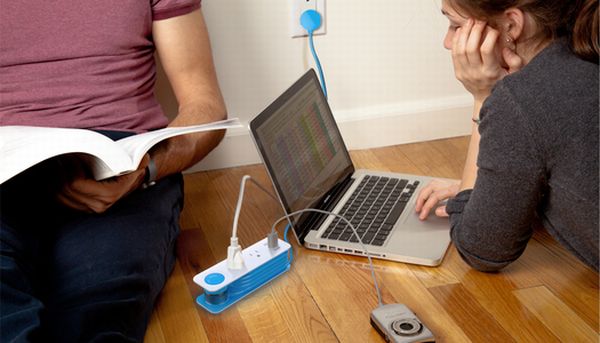 Via: Product Page