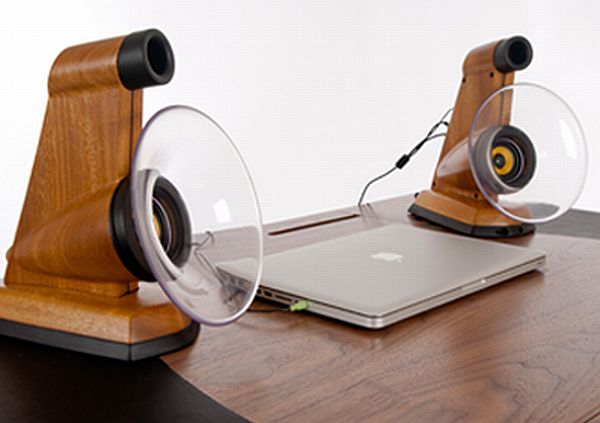 Can you guess the product displayed in the above picture? What you think is a traditional phone, are in reality PC speakers. They are called Enhance and have been designed by Jason Plumb. The wooden speakers have been crafted and modeled to match all kinds of interiors.
Enhance, as the name suggests, will augment the tunes produced by sophisticated computers and prove to be a perfect partner. Normally, the regular speakers have a typical rectangular/square shape and look very plastic. Contrary to this image, Enhance has been crafted from organic teak and acrylic that makes it appear classier.
They look like a dainty decoration piece and will make the desk, it is placed on, look beautiful. Wood has a grace of its own, which is evident from the impressive facade of Enhance. So, if you want your working desk to sparkle with modishness then these PC speakers are a must have.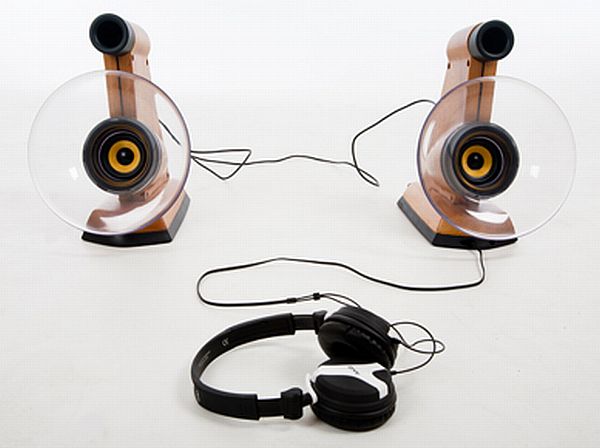 Via: Jasonplumb