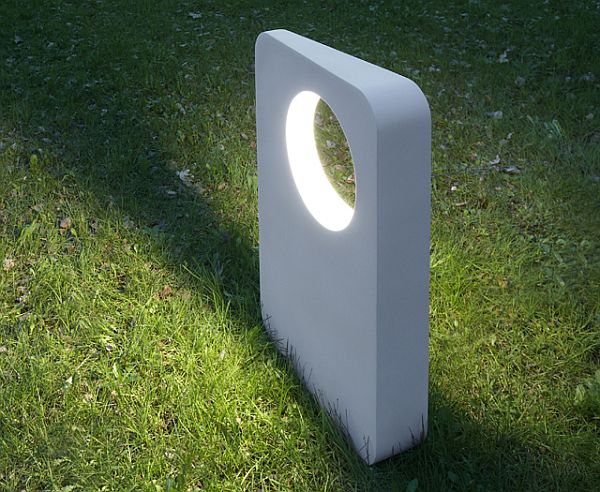 At the first instance, it may seem like a futuristic rendition of one of the facades of The Stonehenge, albeit with a hole. But in reality, it is a monolithic lighting fixture with the conspicuous hole as a clear allusion to the works of 20th century modernist sculptor Barbara Hepworth. Dubbed as the 'Eraclea', the lighting 'sculpture' is conceived by Scottish-born Paris-based designer Neil Poulton for the famous Italian lighting manufacturer Artemide, and was unveiled at the Milan Design Week, 2011.
The hole in effect is the most important component of the whole fixture, both in terms of visual aesthetics and symbolism. The inner circumference facade gets illuminated when the daylight fades, thus presenting a playful ambiance of light and shadow. Embodying the shape of the moon crescent, this illumination creates an alluring effect of a white light suspended in air, especially accentuated by the darkness of the remaining form and the atmosphere.
Basically the outdoor lighting fixture is marketed to be used in driveways, parks and gardens. The body of 80 x 51 x 13cm is composed of concrete, while the IP65 certified contraption incorporates 12W LED technology. Moreover, on the convenient side of affairs, the conception is touted to be weatherproof, frost proof, shock resistant and even requires no maintenance once installed.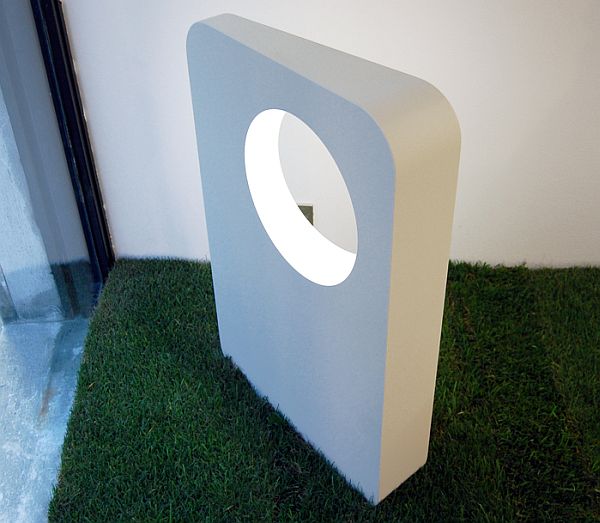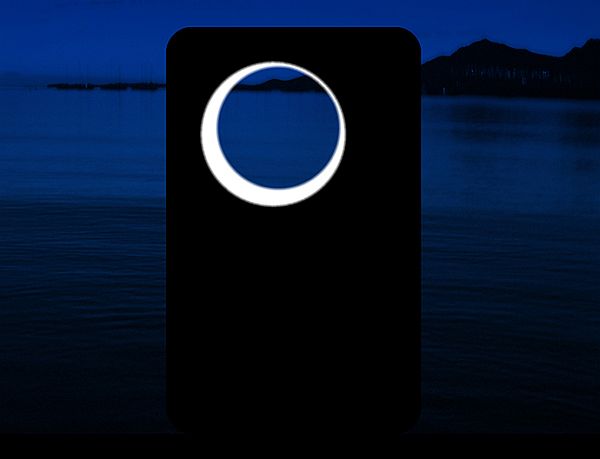 Via: DesignBoom