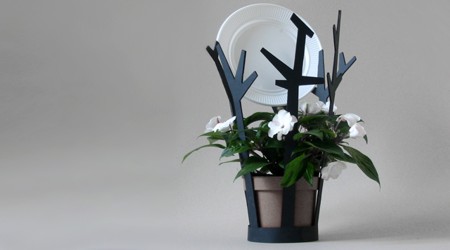 Erdemselek's dish drainer concept dramatically highlights the symbiotic relationship between different elements. The project is a part his studies at the ESAD de Reims, France.
The turkish-born product designer has used sheet steel to design this cone-like structure with steel branches. The base of the structure can be used for housing a potted plant while the branches are designed to hold a couple of dishes and utensils. The excess water from these utensils drips on to the plant.
The concept is a very fine example of living in harmony with the nature.