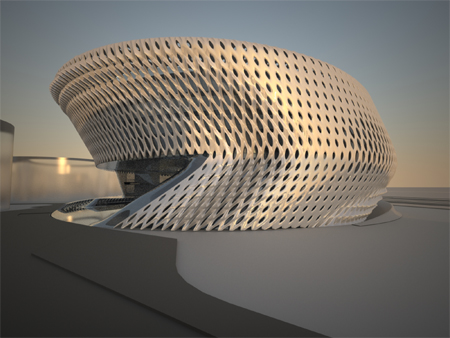 Zaha Hadid's midas touch needs no introduction. Ever since the ace architect entered the world of structural designing, she has delivered a long array of structural materpieces, which will always be looked upon as the perfect examples of flawless designing. Her latest project is the Civil Courts of Justice in Madrid.
The building will be situated in the heart of the city's Campus de la Justicia area. The true charm of the building is the double-ventilated facade made of environment-sensitive metallic panels, capable of turning from open to closed and from flat to extended. The panels are fitted with photovoltaic cells.
The interior of the building features a public courtyard surrounded by a spiralling semi-circular atrium. The courtyard, which stretches to the lower ground floor level, is designed to provide mobility to the visitors and also make way for natural light to enter the court rooms at that level.