This generation could be correctly called as the "Smartphone" generation, since these devices have become extremely popular due to the endless functions and uses that they offer the buyers. The extent of their demand and popularity has grown so much so that there are 1.08 Billion Smartphone users in the world today. From playing games to listening music to connecting to the social media, a Smartphone does it all to help you stay connected and updated. Described below are five of the most attractive and in-demand dual screen Smartphones, that are likely to be introduced in the market soon.
NEC Casio Dual Screen Smartphone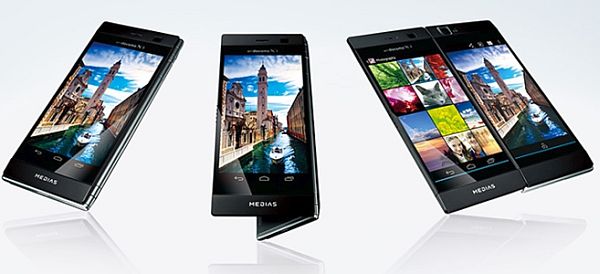 The leading Japanese electronics manufacturer, NEC Casio Mobile has unleashed its brand new creation, the Medius Lenovo N-05E. The Medius Lenovo N-05E is a foldable dual screen Smartphone with two screens that have an LCD display of 4.3 inches. This smart and sleek mobile phone allows you to use both the screens either as one large screen or individually as a screen keyboard and it is compatible with Android version 4.1.
Samsung's Galaxy Golden Dual Screen Smartphone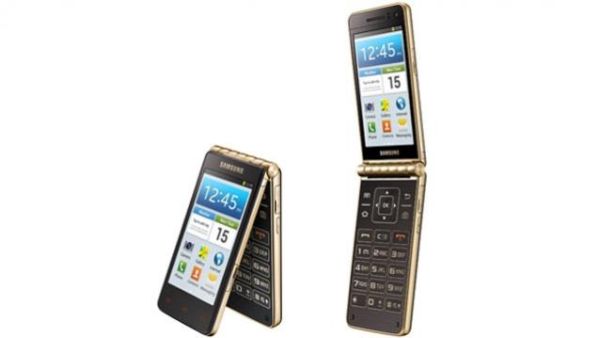 Mobile phone manufacturing giant, Samsung has recently unrevealed its latest dual screen flip phone in the Indian market. The amazing handset comprises of two 3.7-inch screens with a bright AMOLED display and dual cores too. The exterior display is used to enable users make and receive calls. This screen, when flipped, reveals a large inner screen and keypad.
Other prominent features of the phone include a user friendly design with an attractive golden finish, an 'Easy mode' to enable the users easily access applications, 'Hidden Receiver' to receive calls without opening the folder, 1.7GHz dual core processor, 1.5 GB RAM and 4.2 Jelly Bean Android operating system with 8 megapixel rear and 1.9 megapixel front camera.
YotaPhone 2 Smartphone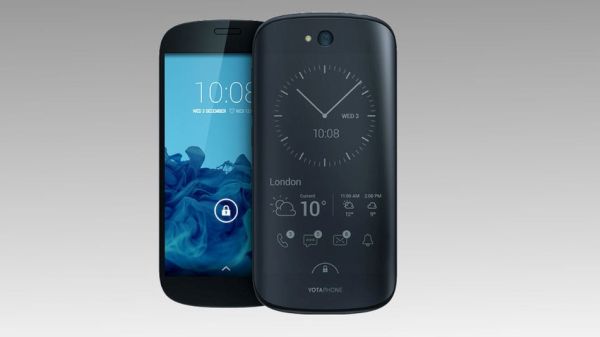 Russia based Yota Devices has launched the YotaPhone 2 super-smart phone with AMOLED enabled dual screens and an e-ink display. The front screen is slightly larger than the back one with a Gorilla Glass 3 front on both the screens. The extremely innovative Smartphone features A-GPS, 4G LTE through a nano-SIM slot, and Wi-Fi and Bluetooth connectivity.
The Sorint Kyocera Echo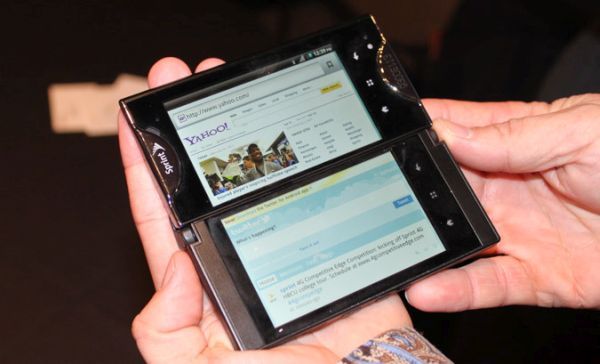 Sprint has recently released its most awaited Smartphone model, Kyocera Echo and is all set to help you have the best Smartphone using experience ever. This is the first dual screen Smartphone of the company with dual touch enabled screens that have a high quality resolution and size 3.5 inch. Both the screens are held together with the help of a pivot hinge. There are different modes of the Smartphone operation such as single screen mode, Simul-Task mode, Optimized mode and Tablet mode, each for a particular function. Other specs are inclusive of 1GB memory, 5MP flash enabled camera, 1GHz Snapdragon CPU, 512 MB RAM etc.
LG's Dual Screen Smartphone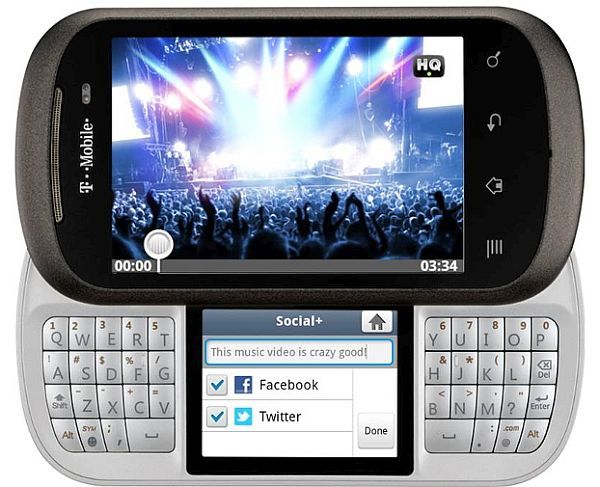 When talking about dual screen Smartphones how can we miss one of the most creative brands, LG. LG has recently come up on with an all new and entirely unique double screen Smartphone that even bears a QWERTY keypad! This Smartphone is inclusive of a split keyboard which has a secondary screen at its center. The QWERT keyboard can be customized to quickly access the various application and programs.
These innovative and highly advanced Smartphones especially created for the tech-freak next generation. These Smartphones will surely break the barriers of the conventional single screen Smartphones leading the world to a while new era of dual screen super smart mobile phones.