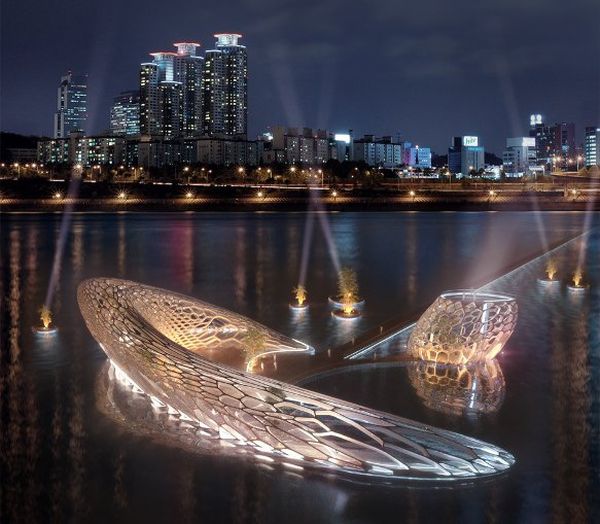 Seoul can any day be a paradise for nature lovers who crave to be enclosed by mountains and a sparkling watercourse. Injecting life and revitalizing the city with its liveliness is Han-river, a heart for natives of variant cultures. The water ripples into asymmetrical waves when the wind touches its surface, giving a feel that it is dancing on the winds tunes. To use this effect of Han-river, SUS&HI office – Calcagno Littardi A.A. + Y.Park + A. Tomaiuolo, came up with a design named the "Dancing Water Pavilion" which also fetched them a bronze award at the Seoul Design Olympiad.

An open assembly planned for public open space creating a light and shadow tone, it has been made to drift on water. The appearance generated by the flow of water has been created by using the transformation of water dynamic energy. With a "fossilization of nature" notion, the geometry is fashioned with organic forms and when water wrinkles it fossilizes the form propagating natural textures.
As dusk starts to set in, the vibrantly ignited structure becomes the heartbeat of Seoul. The structure makes you sense the enchantment of sitting in the lap of nature. With plants, benches, lawns and an open deck for picturesque sight, it will invigorate every bit of your senses. So, when in Seoul, stopping at The Dancing Water Pavilion is a must on your itinerary.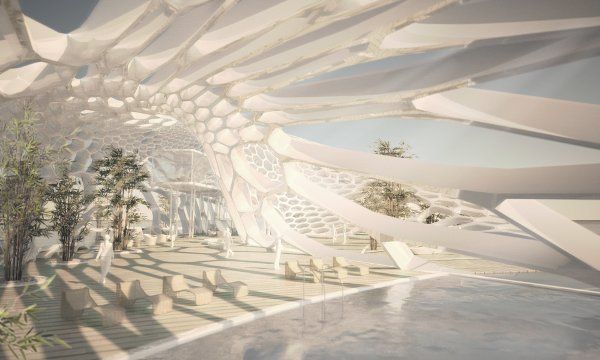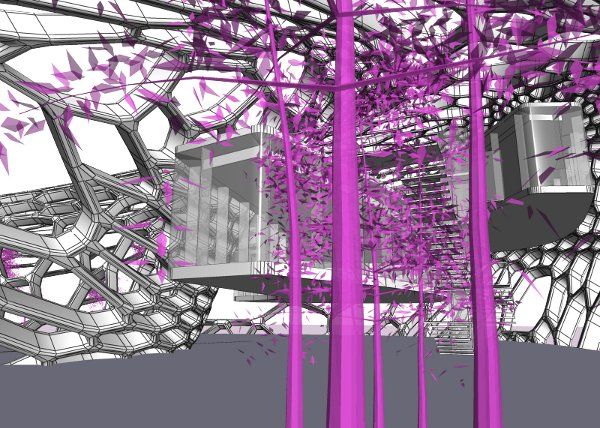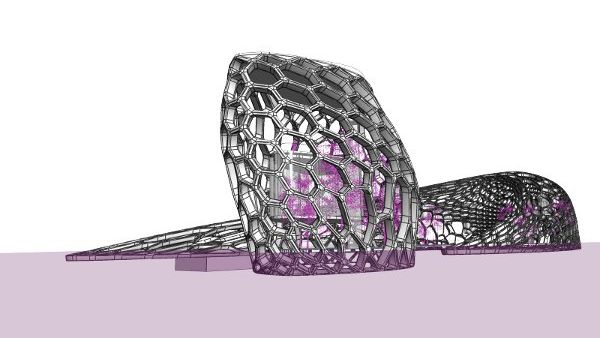 Via: Evolo