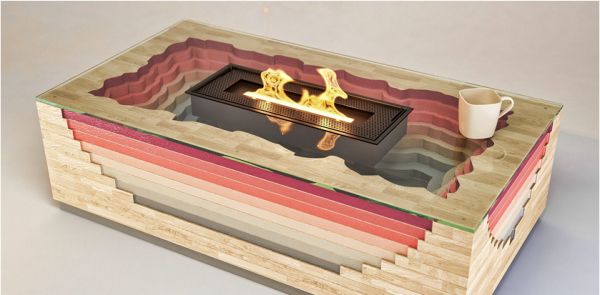 Warming up the traditional way in front of a fireplace comes with an added aristocratic charm. Fireplaces always add a streak of calmness and a unique sense of comfort to your surroundings. But then it's not easy to get one wedged in your walls. Moreover, it is a sweaty sight in summers. How about movable fireplaces that will keep you warm and work as a center table as well? Feeling cold? Just sit around the table by Flying Cavalries' with a simmering cup of coffee.

Inspired from volcanoes that come with tremendous energy, Magma is an environmentally friendly fireplace that can be pushed and positioned like a piece of furniture just anywhere. Saving you from the complexity of making a chimney, it resembles the different layers of the earth. The color scheme of the table viewable both from the top and sides turn from red to gray.
Just set it on and see the flames rise up like hot magma that works with the help of bioethanol liquid fuel that is both harmless and simple to use. This one of its kind fireplace with a price tag of £5440.00 will act as a decorative item, a coffee table and keep you warm at the same time. Make cold times feel warmer with Magma rejuvenating every bit of your senses.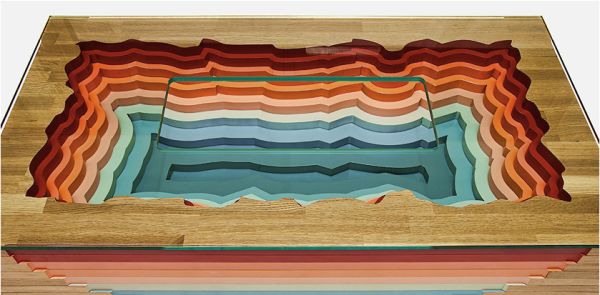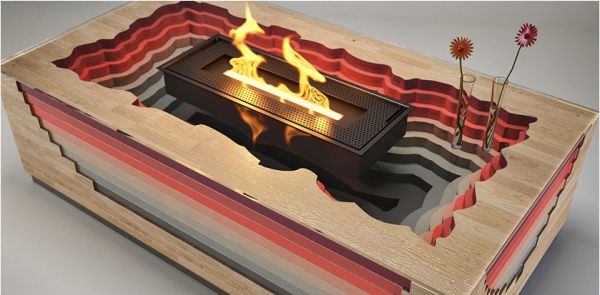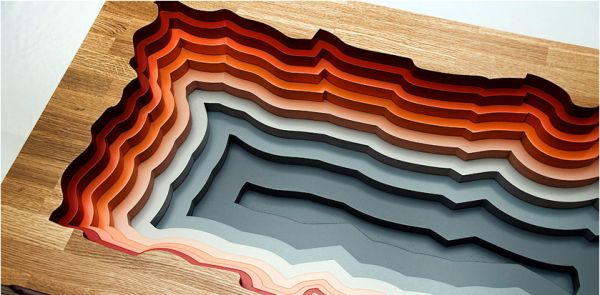 Via: Flyingcavalries