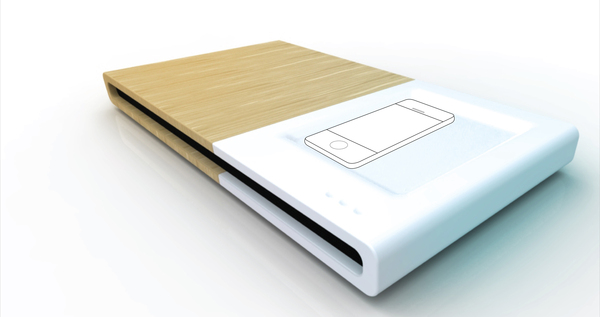 Urbanization has given sound/noise pollution an all new meaning. With countless vehicles, blaring music and more people heading towards the city makes it impossible for our ears to filter what we want to hear. Moreover, squeezing residing areas has made privacy take a back seat and hence, inviting unwanted disturbance from our neighborhood. How one wishes that like a TV they could have a remote to turn down the volume of their surroundings. Hush! I am not commanding you to keep quiet but "Hush" by Emil Blanco is an innovative piece of equipment that will cancel out all the unnecessary noises and help you relax.

Situate it wherever silence is needed and it will cancel out all turbulences. Ideally placed on the bedside table or nightstand, Hush is capable of charging your mobile as well as entertain you by playing the melody of your choice by placing your handset on it. Think you will get late for an important meeting, simply sync your alarm through Hush and roll out calmly with gleaming lights after your alarm goes off. You can conveniently place your books, magazines or other stuff on the wooden fraction of the device.
No doubt, Hush will make piercing screams and unwanted noises kiss the dust and cut down stress levels make you feel serene.
Via: Behance