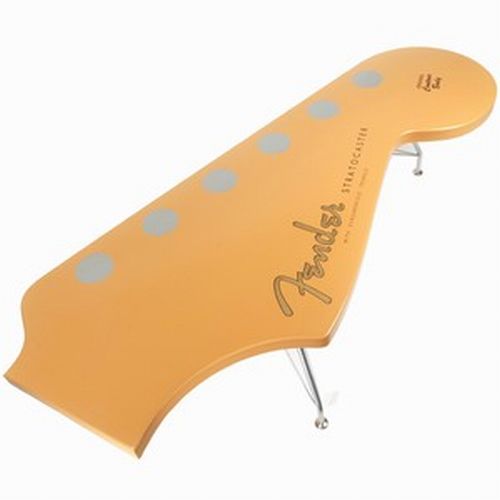 Are you a music lover? If you are, then there's great news for you! Now, you can think music even as you sip your coffee!
Presenting the Fender Stratocaster Coffee ® Table,designed to resemble the most famous guitar in the history of music, that would certainly add a dash of style and panache to your living room.

The Standard Stratocaster ® Tables are made of durable wood. These tables are custom stained and varnished with a slightly tinted finish that makes them resemble the colour and capture the mood of a vintage guitar. All the specifications of these tables are from Fender's own Custom Shop.
The lettering as well as the six tuning pegs of the Fender Stratocaster Coffee ® Table are silk-screened and lacquered over ( for added protection). The three legs of the table are powder-coated ( durable baked-on paint) with matching bright-silver. A metal tag as well as a stamped serial is also attached to each table for identification.
This beautiful coffee table is 381 mm high, 1220 mm long and 508 mm wide. The table weighs 11.3 kilograms and is priced at 199.99 pounds. This unique coffee table, with a structure that resembles that of a guitar, is certainly a collector's item.
source:drinkstuff