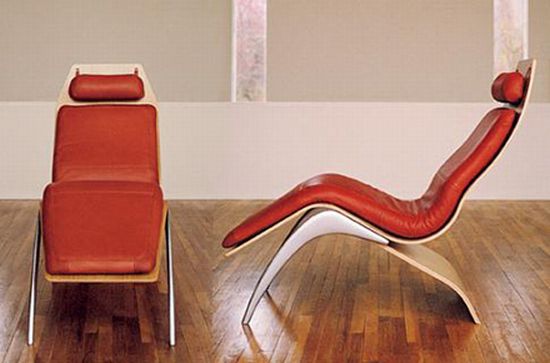 One look at it and you just know that it is going to be awfully comfortable. This lounge chair from Lucidream furniture, designed by Ramak Radmard, looks sensible and sophisticated apart from being proven useful through trials over the years. It seems ideal for reading, taking a nap or just lazing.
The flexible bent wood back ensures that you maintain the correct posture and supports your spine. You can adjust the height of the headrest according to your convenience and it simply straps into the back to provide you with all the support and comfort you need.
The lounge chair is made out of great-quality full grain Elmo leather from a very specialized tannery in Sweden.
Take your pick from beige and red colored leather. Options in wood color is also available.
Source : Furniture Fashion