Plastic has been blamed for pollution and increasing the amount of garbage. Worldwide survey reports show that plastic products are one of the primary substances that cause the enormous growth of landfills. It can block sewage system and cause water logging, disrupting the lives of inhabitants. The modern recyclers and environment lovers have started a crusade of making useful structures with plastic bottles for keeping the environment clean and safe. It is a back dated conception that structures have to be made of brick, mortar or wood. Natural disaster prone places can use plastic bottles for making usable structures that will not cause a huge loss even if they get demolished. Following are some of the best structures made from useless plastic bottles that would have been added to the amount of litter causing global pollution otherwise.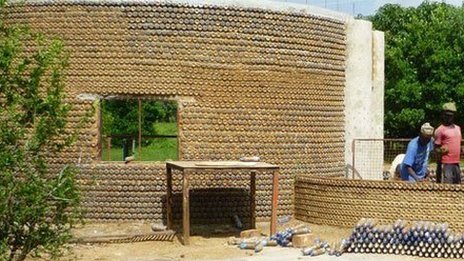 The Nigerian Plastic Bottle House
Development Association for Renewable Energies or DARE is a NGO working for the houseless people of Nigeria and they have come up with the brilliant idea of making a house out of used plastic bottles. They are building a plastic house which is fireproof and sustains bullet injuries and at the same time it is spacious and insulated.
The Guatemala Plastic School House
Laura Kutner, who is involved with the Peace Corps, noticed how plastic bottles are being wasted and has become the main constituent of litter. She volunteered to make a school house at Granados out of 6,000 plastic bottles. The plastic bottles were first filled using other useless things and then placed between iron fences for filling the gaps.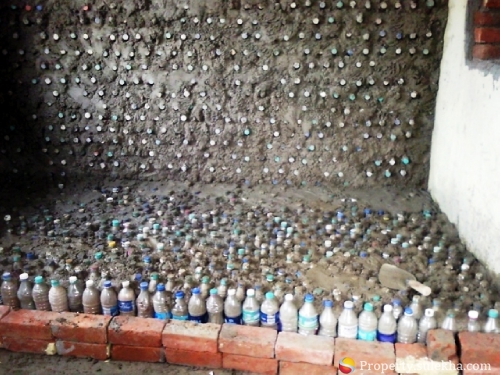 Samarpan Makes Plastic Homes       
A non-profit organization working for underprivileged people, Samarpan has made it their goal to use PET bottles the primary material of the houses they construct. This way they are trying to make contributions for keeping the world clean and our atmosphere more livable.
Garbage Homes in Bolivia
Ingrid Vaca Diez is a talented architect and she is working for providing the poor people of Bolivia with better accommodations. She has made plastic bricks by using plastic bottles filled with clay and dirt or rubbles instead of bricks that cost a lot more.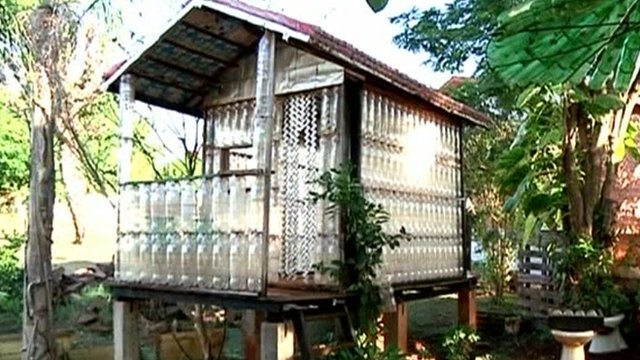 Argentina's Plastic House
Alfredo Santa Cruz has made a beautiful plastic bottle house for his family that is also very comfy. Even the bed is mad of PET bottles. They believe in recycling and are very eager to teach the art of making plastic houses to beginners in the business.