Technology has invaded every aspect of our life. If we talk about wristwatches then you will be amazed to know the kind of hi tech wristwatches that are available in the market today. Though some of them are still under development but definitely in the coming times you will be able to purchase them. Wristwatches today are big style statement and every body seems to be looking for trendier and technologically advanced watches. Here in this article we have covered five such wristwatches, which are not only hi tech but tend to make an impressive style statement. Have a look.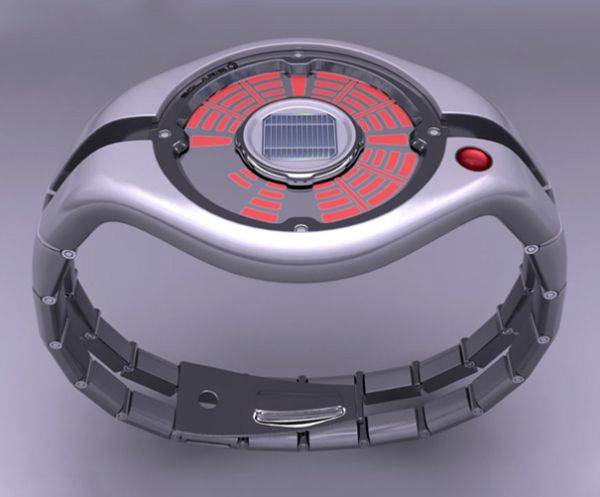 Olivier Demangel's Solaris Watch
This solar powered watch is straight out of any science fiction movie. The looks are quite appealing and this watch is one of the trendiest watches available in town. As you can see that judging time from this watch is a bit tricky but still it's a piece of accessory that one will crave to possess.
MB&F HM4 Thunderbolt Watch
This watch uses state of art technology and design and is quite wacky as far as its looks are concerned. As you can see, there are two dials on this watch. The purpose of these dials is that one dial shows the time and the other one shows how much power is left. This watch is based on complex HM4 engine, which further consists of 300 different components.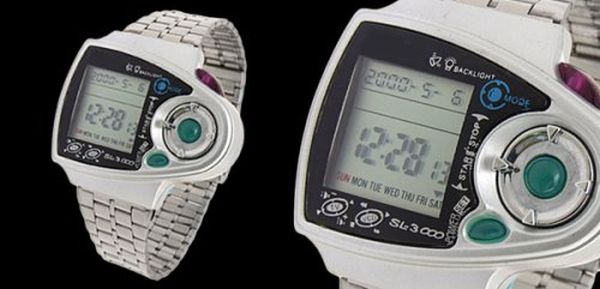 Television Remote Control Wristwatch
This piece of gadget is something, which everybody will yearn for. Not only this watch gives you the exact time but it also doubles up as the remote control of your television set as and when you desire. With the help of the buttons that are sticking out of its bezel, you can do all simple remote control functions such as volume increase/decrease, channel view, etc. To link this watch with your television set, you need to know the three digit unique code that must be entered into this hi tech watch before it starts acting as remote.
Ziiro Watch
Unlike traditional watches, this watch doesn't uses hands to tell the time. Typically, there are two circles in the watch, which are rotating in the timely manner. To read the time you need to follow the tip of the circles. Thought this kind of time reading may look bit bizarre but this is a new concept.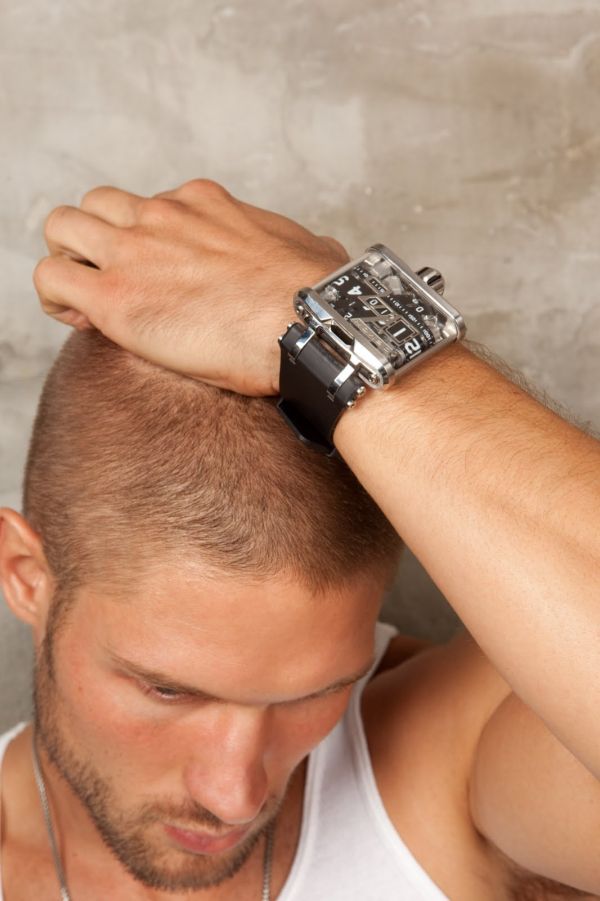 Tread 1 by Devon
As per the company's claim, this watch uses patented technology, where in interwoven time belts are used to display the correct time. Various miniature motors are fitted in this watch to enable the movements of different parts. The best part with this watch is that all the functions and movements are controlled by a dedicated microprocessor enabling high level of accuracy. A must have watch for the people who like to posses watches of unique make and looks.