Sometimes we are so busy with our lives that we completely forget watering our beloved plants. Potted plants make a house lively and greener. It is a good way to induce freshness in your home décor but dried or dead plants look miserable. If you do not take good care of your plants around the house, you may have to face criticism from your friends and guests. The self watering planters are time saving equipment which take off the worry of routinely watering your plants. They conserve water. So, when you are bogged with work and forget to water your plants, the conserved water will keep your plants alive. As a result, the plants will look fresh instead of droopy and the soil can retain its nutrients as well. Following are some great watering planters that are just perfect for your plants.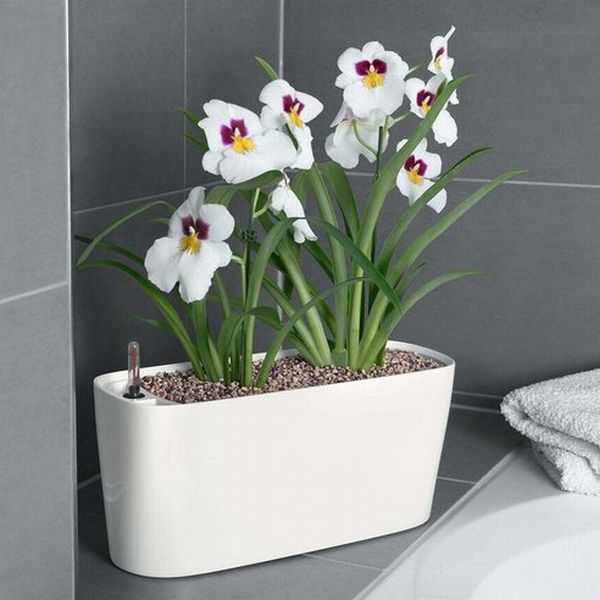 Brookstone Self Watering Planter
The Brookstone Self Watering Planters are a great choice for frequent travelers. They conserve water through a unique method. Even if you go out for a week or two the plants will stay hydrated. The pots come in many different colors so that you can match them with your rooms color scheme. The specially formulated granules separate water and soil and also act as food suppliant for your plants. The water is saved through a funnel system. One of these would cost you around $40.
Misco Flare Self Watering Planter
Another show stealer is the Misco Flare Self Watering Planter. You can chose from earthy tones like latte, bronze, clay and avocado, whichever suits your house or apartment. It can keep your plants hydrated for over 2 weeks. It has a reservoir and comes in different sizes ranging between 5 to 16 inches.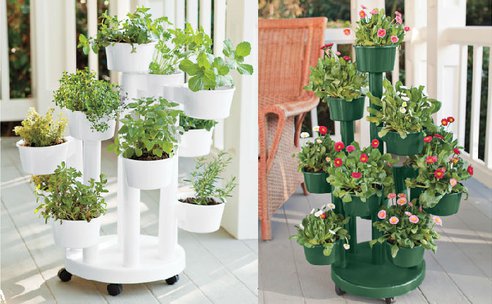 Tiered Self Watering Planter
Available in two colors the self watering tiered planters are manufactured by an Italian company. 10 small plants can be accommodated in it and each will be hydrated through a wicker system at the base.
Self Watering Wicker-Look Planter
These are bigger in size and can work well for both indoor and outdoor plants. It may look like made of wicker but in reality it has been made with woven plastic resin. It can keep your plants hydrated for 1 to 12 weeks.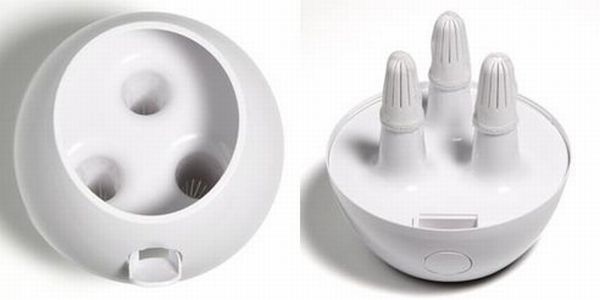 Grobal Self Watering Planter
For small spaces the Grobal Self Watering Planter is suitable. It has a water reservoir and provides the plants with both water and nutrition.
Having plants indoor or outdoor makes you responsible for their well being. They provide you the breathing oxygen and keep the environment around you fresh and clean. The self watering planters take care of your plants with ease and you don't have to suffer the burden of guilt for not watering them.