Vertical farming is important for urban dwellers. To fulfill the demands of health conscious urban crowd, vertical farming brings the opportunity to get all sorts of fresh and tasty crops and veggies. In about 50 years, the world population will reach a level where it will be difficult to accommodate the crowd and feed them. It is true that vertical farming is costly and increases the price of raw food materials, but still it is necessary for our future and us. Vertical farming also promotes recycling and conservation of energy and resources. Following are some of the most innovative and productive vertical farms that will amaze you.
Musee du quai Branley
This building is a museum located near the Eiffel Tower in Paris. A nice tourist attraction inside is the vertical garden created and nurtured by Patrick Blanc, who is an artist. The 12 m tall vertical garden is facing some scarcity of water and irrigation issues but still the living walls are thriving under pressure and look welcoming.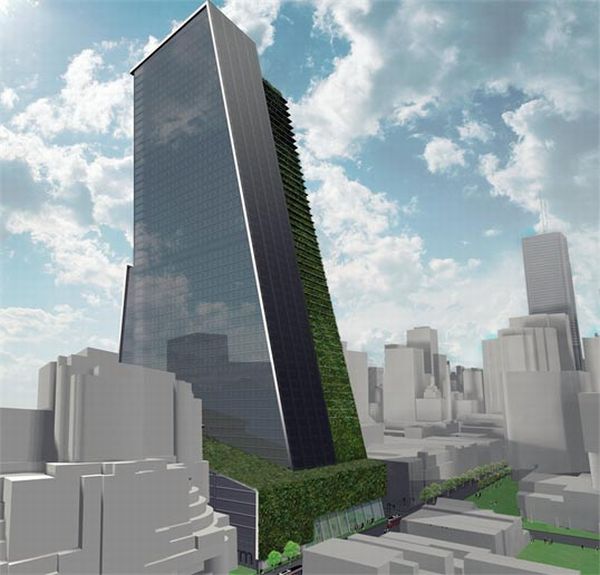 Sky Farm
The Las Vegas, under construction, vertical farm will stand 30-story tall. After the completion of its construction process, it will produce food for over 720,000 people and bring around a $40 million yearly. The Sky Farm will be letting tourists visit the inner sanctums of the vertical farm.
Studio Mobile Vertical Farm
This one is still a concept but a great one at that. Studio Mobile has designed a futuristic looking vertical farm with five polyethylene and steel pods. The sea water will be utilized by five inbuilt stems to spray water on the crops and fresh water conserved for irrigation.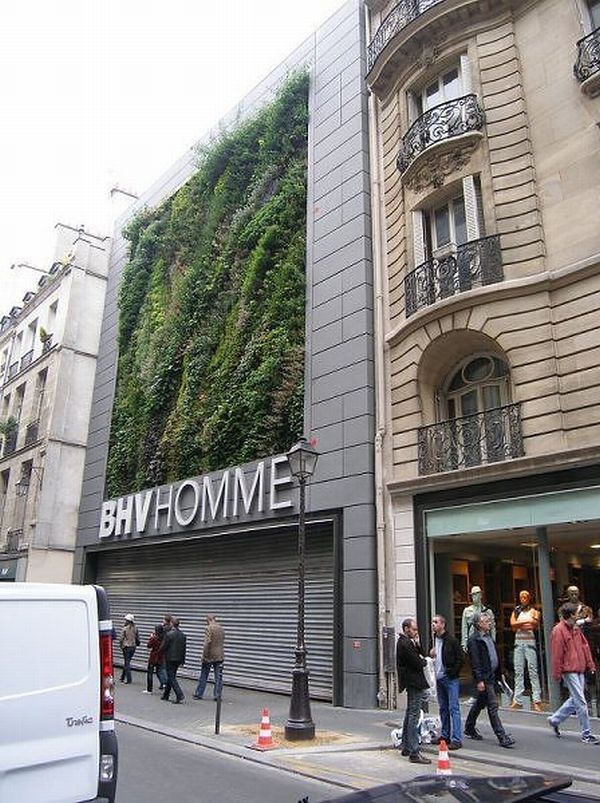 Club Med Champs
At Elysees in Paris, the Club Med Champs vertical garden is located inside the Club Med skyscraper. It is a vertical garden that possesses thousands of different sorts of plant species from all over the world. The architects wanted to create a close-to-nature feel in the resort. The well lit vertical garden can be seen from far at night and looks marvelous.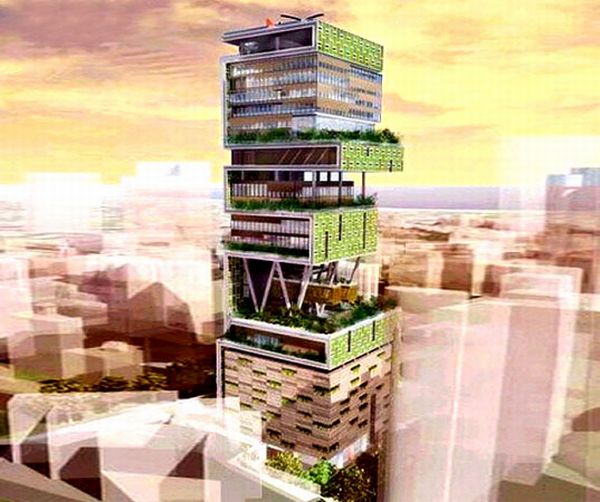 Residence Antilia
This vertical farm is located in Mumbai and, after completion, it will set a record for its tallest living walls. The building is approximately priced at $1 billion.
Toronto Sky Farm
It is also under construction. When complete, the Toronto sky Farm will provide food for more than 350,000 people of the city.
The vertical farms are the hope of our coming generations. As the living space and resources are limited, we need to think of alternatives for producing food.