Generally, we associate subway stations with busy people and rush. No one can really imagine a subway to be a place of sophisticated architectural beauty. However, there are some subways around the world that will amaze you by there classy and stylish appearances. In the following, we have listed five of the most astonishing and stunning subways that you should visit at least once in life.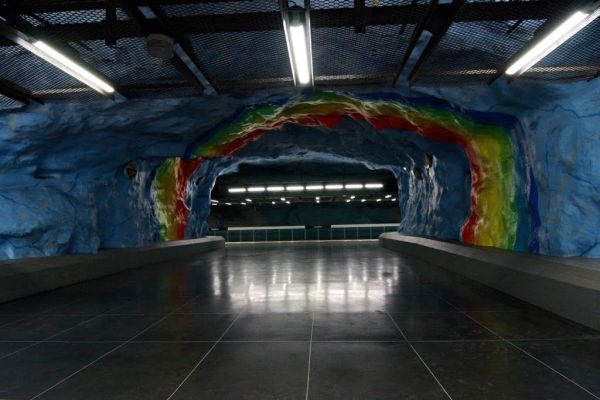 Stockholm Tunnelbana: 
The subways are designed in such a way that the passengers do not feel uncomfortable by the fact that they are so deep inside earth's surface. In Stockholm, the subway is very unconventional and the cave-effect is emphasized with stunning cave ceiling paintings. The whole subway has been built by cutting solid rock walls and this fact lends a special charm to it.
Dubai Metro Stations: 
Innovative technology and traditional elegance are combined to make the Dubai Metro Stations look picture perfect. The metro stations have been designed Keeping in mind the pearl fishing and diving culture of UAE. The interior of the subways have been styled after the four basic components of nature, which are water, fire, earth and wind. In addition, some traditional architectural components have been used to enhance the beauty of the metro stations like wind towers, alleyways and internal arches. All these different architectural styles and designs male the UAE metro stations spectacular.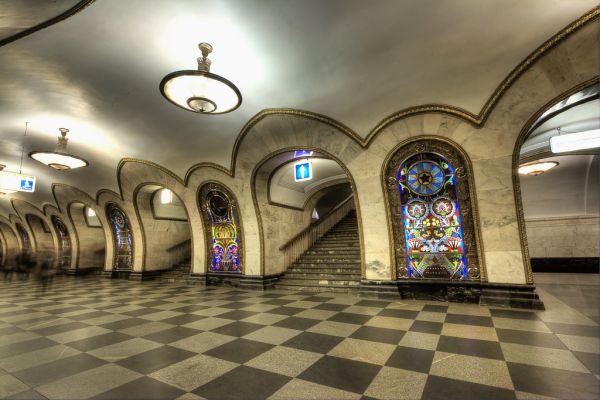 Moscow's Komsomolskaya Station: 
The Komsomolskaya station is one of the busiest metro stations of Moscow. It is an iconic part of Moscow that travelers from far away come to visit all year round. Opened to the public in the year 1952, Komsomolskaya is also the most famous metro station situated in the Koltsevaya line. The ornate architectural style is impressive and tells tales of the patriotic Russians.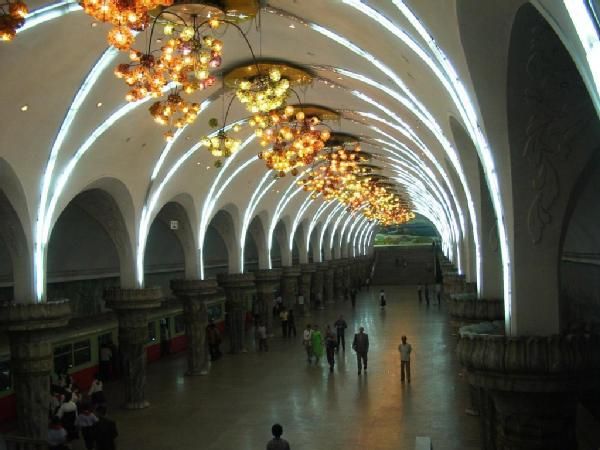 Pyongyang Metro, North Korea:
Built for connecting the underground military bases for better security, Pyongyang Metro Station of North Korea is surrounded by many mysteries. Some of the metro lines only allow licensed government officials to pass.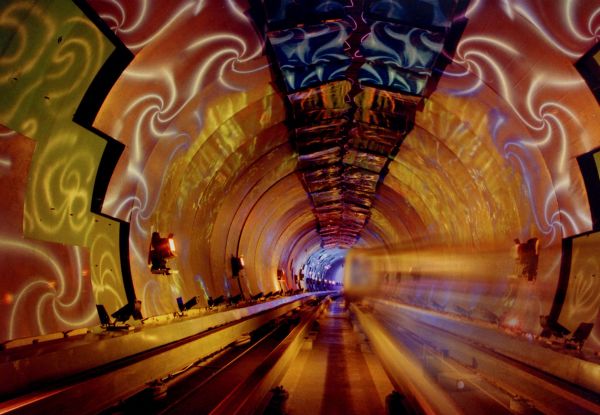 Sanghai Bund Sightseeing Tunnel: 
A ride through Sightseeing Tunnel in Bund, Sanghai can change your perspective about metro rides. The 647-meter long tunnel runs under the Huangpu River. The sides and ceiling of the tunnel is made of amazing psychedelic lights that flash and change colors continuously.
Summary:
Subways are not just convenient and boring medium of transport. They can also be very classy and stylish. Many subways around the world look magnificent and give travelers an amazing experience of subway ride.