A dog is an adored member of your family. They are there to put a smile on your face and comfort you when necessary. It's normal you would want to provide the best living space for your beloved pet. There are necessities you should include in their little den. Besides the basics like regular grooming and pet visits, invest in a reliable dog insurance company like Bivvy to ensure your dog stays happy and healthy.
There are millions of pet lovers who have more than one pet at home but do not know how to treat them right. Feeding and taking them out for a stroll is not enough. You should also try to make your home more comfortable for your different pets. To do this you should purchase furniture that is pet friendly. There are some furniture designing companies and individuals who have come up with brilliant ideas for pet friendly furniture. In the following, we have listed five pet friendly furniture designs.
Cat Tunnel Sofa: 
The first in our list is the pet tunnel sofa. If you are a cat lover then you know very well how much cat's love to sleep in a cozy and protective environment that is a little bit private and warm. Designer Seungji Mun has cleverly converted a huge piece of pipe into a stylish cat friendly sofa. Foams have been used for making the sofa soft and comfortable. Your cats can enjoy their lazy naps inside the tunnel while you repose on the couch.
Rocking-2-Gather-Chair: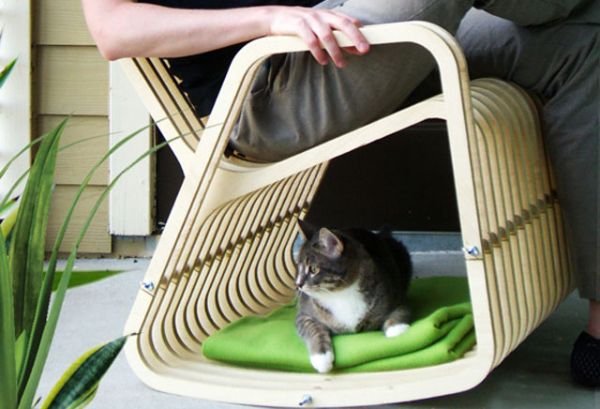 Pets love to be around their keepers and they generally sit wherever you are. Their favorite spot is that little space beneath your chair or couch. Keeping all this in mind Paul Kweton has designed a unique chair with a shelf for your pet friends underneath. Paul has used birch tree plywood for making the special Rocking-2-Gather chair.
Pet friendly planters: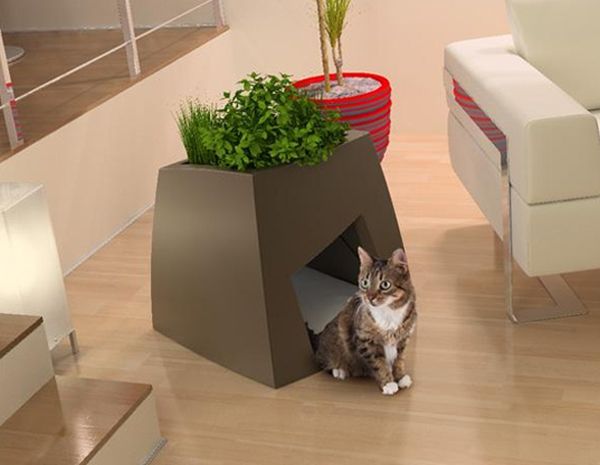 Indoor gardening can supply fresh oxygen for you and your pets. Jardin Chic has designed and marketed some very stylish planters that have hidden spaces for pets. There is sufficient room for cats, dogs and birds to sleep inside the planters. These planters look elegant and match most modern room décor.
Pet friendly coffee tables and nightstands: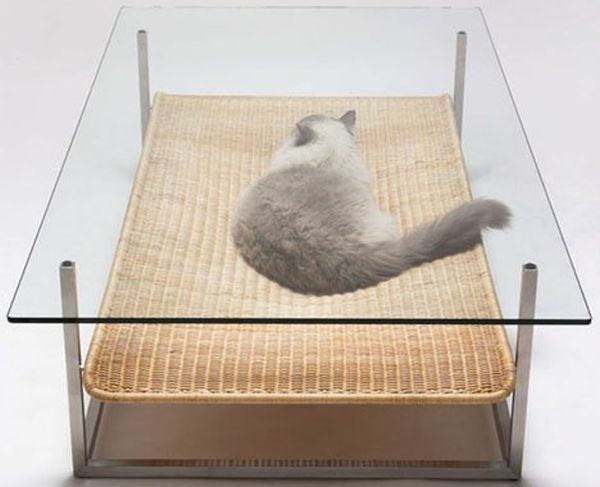 There are people who can do anything to make their pets happy. If you are one of them then get one of the pet friendly nightstands or coffee tables for your home. These tables look very chic and classy and you will get great many options to choose from. Each of these offers some private space for your pet's repose.
Pet friendly kitchen design: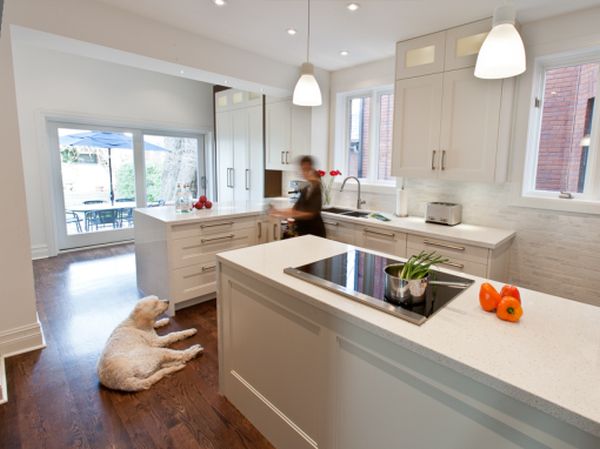 Dogs are our best friends but they can be messy eaters. To solve this problem Artisan Kitchen has created a kitchen unit that comes with a feeding station for your canine friends. 
Summary:
Pet friendly furniture designs are the order of the day. We should not forget that like us our pets also need some private space for repose and fun.