A glass holder design
A glass holder beer bar does not need to be too complicated or expensive. They are just very simple and hassle free to put up and the entire bar can be made with the glass holders. A variety of glass holders can be decorated in your beer bar for a great look. The shelves can be purchased from a local store after which is about 2-3 feet long. Arrange the shelves in different heights and then decorate your beer glasses all around the bar in the best creative way possible.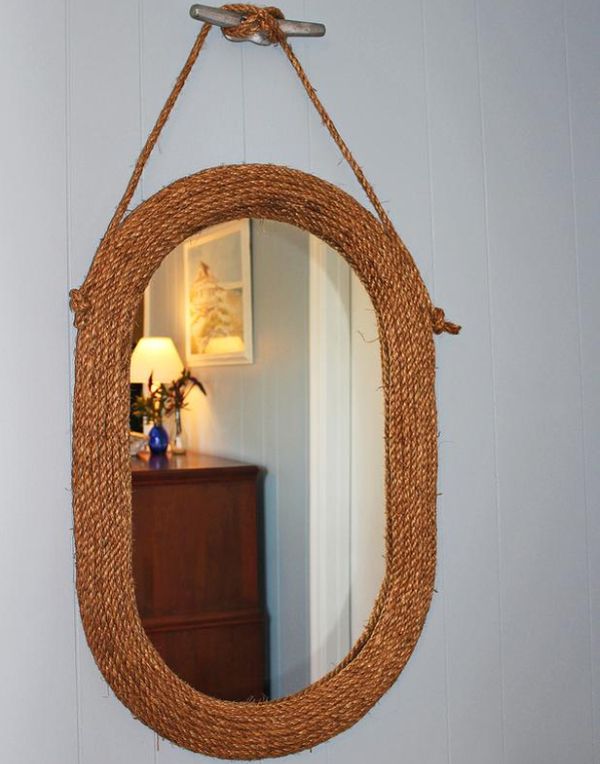 The Rope design
Make your bar look like a sailor's cabin. For that you need a rope which is around 3 inches in diameter. Then wrap the rope around a window or a mirror for an exclusive look. Try and tie the end parts in knots so that your bar looks good and different from the conventional bars.
Mirror
You can also try decorating your bar with mirrors. Mirrors look great and at the same time it also helps your bar to reflect a great deal of light. The best thing is that one beer bottle would look like about a million!! Your bar will appear twice the size. Try it out and feel the difference it would make to your room.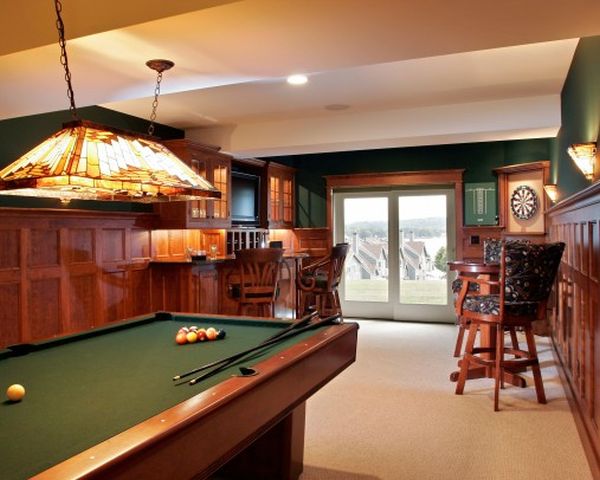 Game bar
Are you someone who is fond of poker or billiards? Try setting up your bar like a video games parlour. A pinball bar would look great. Try putting up a pinball machine, and then watch all your friends come to your bar while they enjoy pinball games and a drink.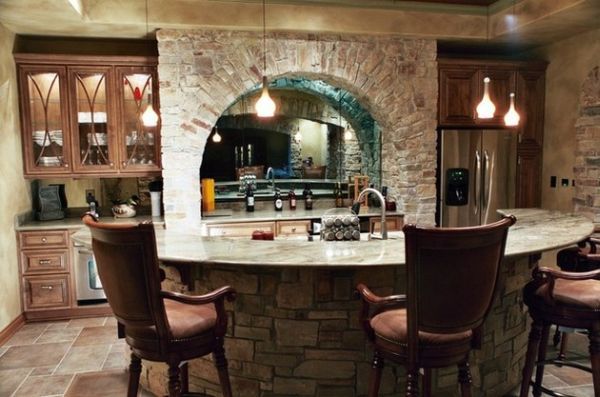 Traditional home bar
Try a traditional home bar at a cosy corner of the room, with white and bright walls and a lot of lightings. You can also place some bar chairs or some sofas or a great finish.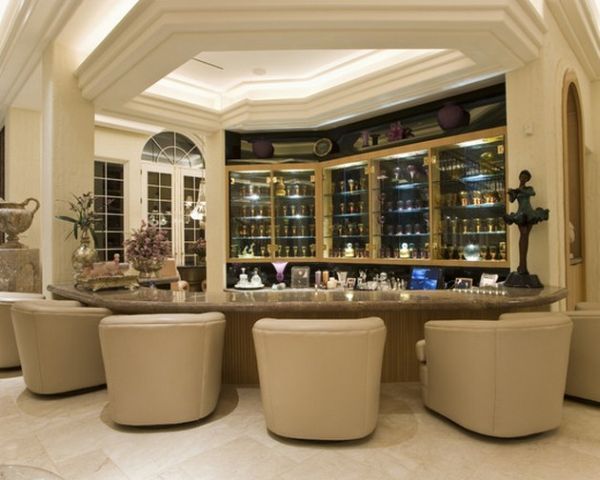 Saving space
Do you have a space like a closet which is attached to a wall? This is one of the best ideas for a home bar. Try transforming the closet like space into a bar, It would definitely look artistic and nice and would also have a lot of space as well.
Here are some simple yet elegant home bar ides that would look good in your living room.
Summary
Bars serve to act as a state of elegance as well as luxury for alcohol lovers. However there is a notion that having a bar at home may be expensive as well as needs to be well maintained. Here are some brilliant home bar ideas that are simple yet elegant that would add elegance to your living room.