Recycling is one of the best ways in which you can renew something which seems useless apparently. Old newspapers are considered to be trash and they are either thrown away or sold with other useless things. There is a better way of dealing with old newspapers. Many designers have come up with innovative designs for furniture. Anyone can make furniture from used and old newspaper as it doesn't take lots of skills or materials. DIY projects can fetch you nice sums of money too if the furniture looks good enough. Recycling gives us a chance to use our creativity for making this planet a little more livable. You can check out the furniture made of newspaper below for getting some ideas and inspiration.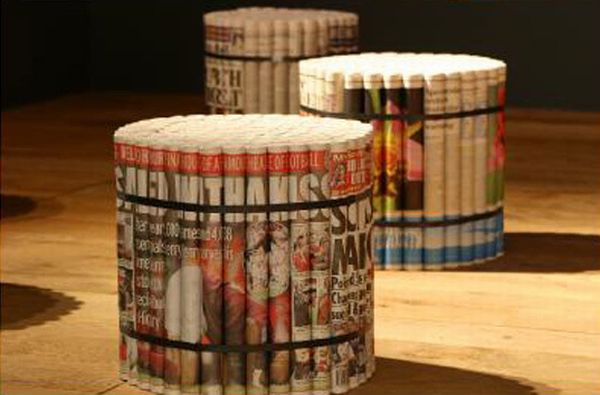 David Stovell's Sunday News Papers
David Stovell is quite a genius who makes paper stools using old newspapers. A bunch of color synchronized newspapers are used for making paper stools. His creations have been demonstrated in the Greengaged Hub of London's Design Festival. They are useful and quite comfy to use. The way he arranges papers is quite unique because he maintains a particular color scheme which is pleasing to the eyes.
Flour and Paper Chair
Peter Plantan and Nusa Zupanc are two architect students who have given recycling a new standard. They have used old newspaper, flour made glue and foam that has been recycled to make sustainable and eco-friendly chairs. It got the first prize at an architecture workshop and won the AWR Awards. Though it might look fragile, you can sit on the Paper Chair with ease.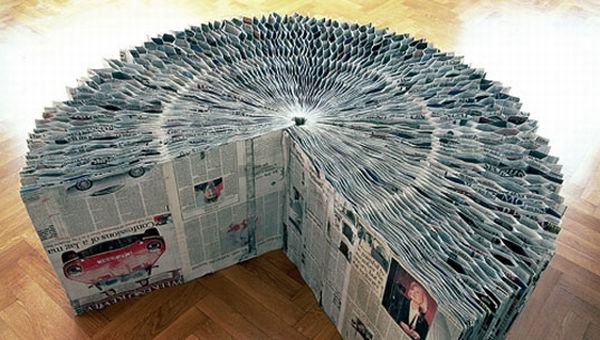 Newspaper Extendable Benches
If you live in a very small apartment then this bench is your best friend. The Extendable Paper Bench created by Charles Kaisin is a tough contender among all the paper made furniture being marketed. It can be folded and kept aside like a stack of papers and expanded for 2 to 3 people in a jiffy as well.
Furniture made of Newspaper
Yasmin Sethi has turned her hobby into a business by launching the Newspaper Furniture in 2005. She gives name to every piece of furniture she creates. Concentric paper rolls are used for making chairs, stools or coffee tables.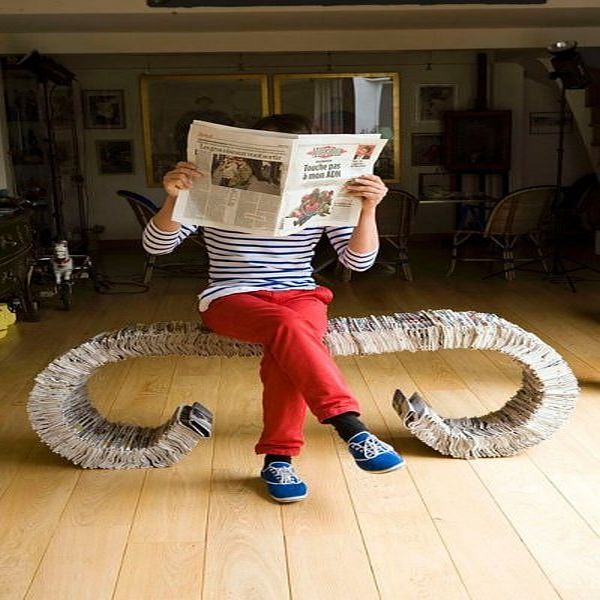 Recycled Newspaper Bench
Oscar Lhermitte is a young man with a motto of turning useless newspapers into sustainable furniture. He has used low cost materials like glue and nails for making a bench from old newspaper stacked together.