You have seen a lot of upgrade in road transport, from high tech cars to superfast bikes. Sadly, water transport hasn't evolved much since the advent of submarines. Some luxury yachts were introduced earlier, but with slow economic growth they failed to hit the commercial market. As now the market looks much healthier with upcoming growth prospects, naval architects and designers are busy suggesting some impressive yacht designs. These yacht concepts come with more innovation, bold avatar, and more extended functions. Let's check out the concepts you truly wish to real: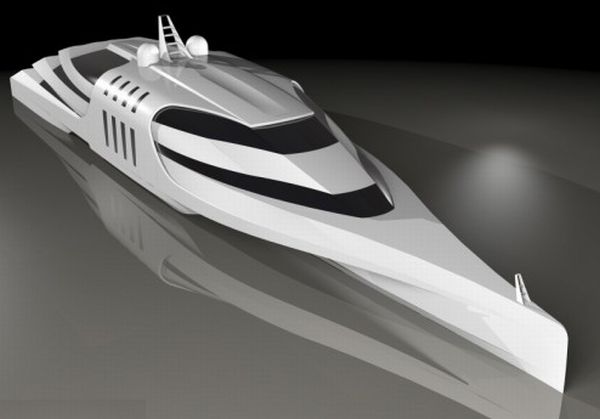 The Ve'loce yacht concept is an exclusive creation of BMT Niger Gee Ve'loce. The Pentamaran concept is quite remarkable for its high speed, which easily exceeds 40 knots. The high speed is its top priority with an amazing internal capacity. It is powered by diesel or gas with a propulsion system that produces around 44 MW of installed power.
Blackout 38m Superyacht is a brilliant water transport designed to offer outmost comfort to its passengers. Created by a Holland based company Docq Concepts, the vehicle has low and horizontal profile with a length of thirty-eight meters. The yacht is designed in such a way that passengers can enjoy the spectacular views of Deep Ocean and blue sky. The deck is vastly spacious with Jacuzzi installed for the pleasure of passengers and has a capacity of eight passengers and four crewmembers.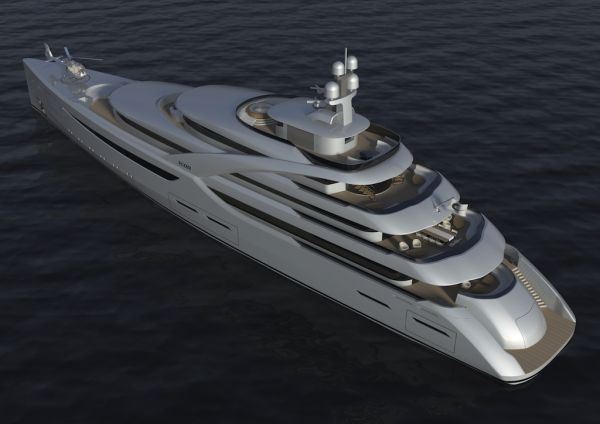 ICON 85M Britannia Yacht Concept was first presented at the Monaco Yacht show by H2. The amazing 85-meters-long yacht has many aesthetic features. The huge yacht has passenger capacity of 18-20 at a time with a speed more than 19 knots. It has a slim design with sharp edges and accommodates gym, spa, pools and clubs.
When you think of exquisite futuristic yacht, the Lila Lou is just what should come to your mind. The yacht has the feature of a bow rider with glass panes and an elevated foredeck. The bow look is designed in such a way that the water sprats cannot reach the top area, which makes it different from regular yacht concepts. It has a length of 108 m with seven decks.
Conceived by Stefanie Behringer, a student at technical college Munich, the Audi Trimaran yacht concept consists of three hulls and stores two jets. It runs on Audi TDI diesel engine with electrically powered jets. About 15 m long, the slender yacht can carry around 12 passengers on board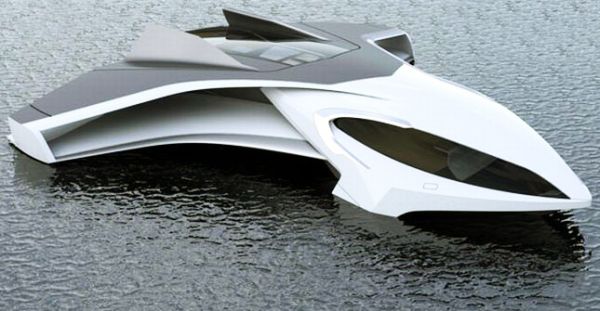 Designed by Jargon Dickson, Ekrano yacht is a revolutionized flying version of a regular yacht. It has a half plane and half boat features. The yacht comes with a length of 36 m with a flight capacity of 4 ft. above sea level. It runs on eco friendly hydrogen fuel and can accommodate 12 passengers at one time.
Feadship, the renowned Chinese yacht company came with Qi superyacht concept. The 56-m-long yacht is a complete showcase of Chinese style and design. It has ample space for four passengers with a private terrace and a 180-degree cinema screen on the main deck. Moreover, there is a spa, a gym and a Jacuzzi as well.