Meeting your friends over a few drinks is an important part of community life. What can be more amazing than to have those drinks in a super cool and creative bar. You can create a lively social spot for your family and friends, below are some of the amazing, weird looking indoors and outdoors bars that will tempt you to the core.
Card Catalog bar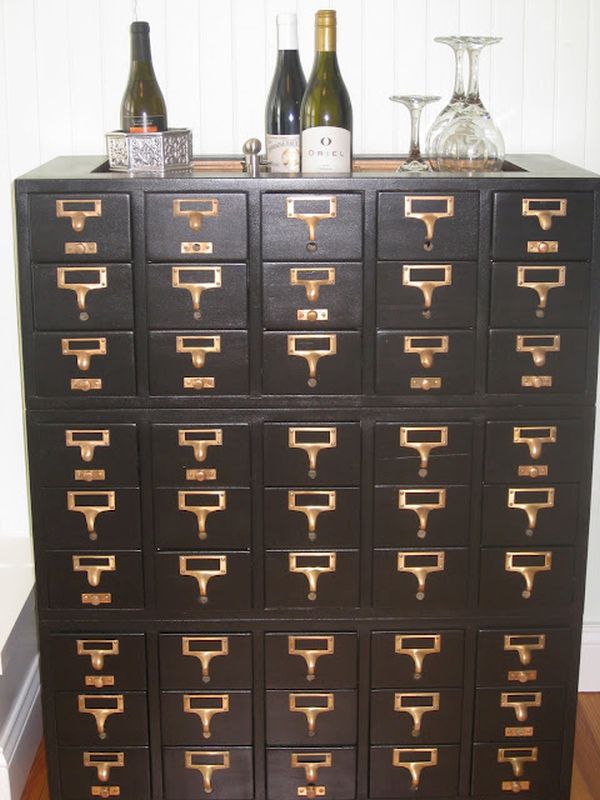 You can now turn your swoon-worthy pieces of furniture like, card catalog into a bar. Richard Thrifter used his creative ideas and converted his card catalog into a mini home bar. It perfectly holds liquor bottles and gives the furniture a new and different look.
Romanian Steampunk Bar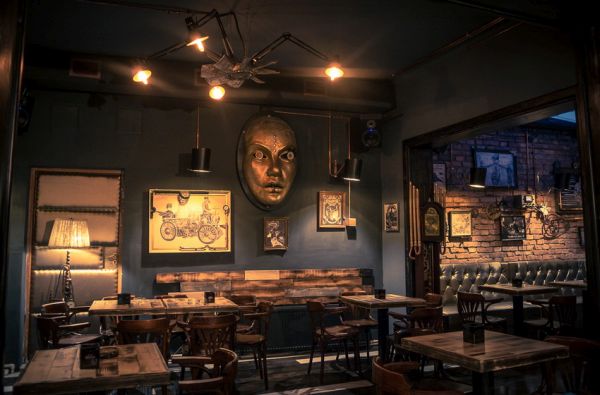 The Romanian Steampunk bar has its own unique furnishing; the design team has ensured that whoever will enter this bar will immediately feel as if they've been transported into a very cool version of the Victorian world.
Toto, Practical Bar Cart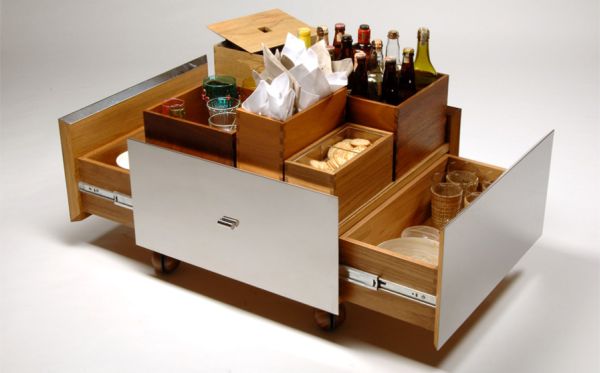 Toto is an odd looking bar cart, that basks in the glory of very creative design. It has wooden boxes, which provide enough space for organizing a perfect home bar in a very limited space. It can be moved easily with the help of leather "leach," allowing it to be your companion indoors and outdoors.
Surfboard Bar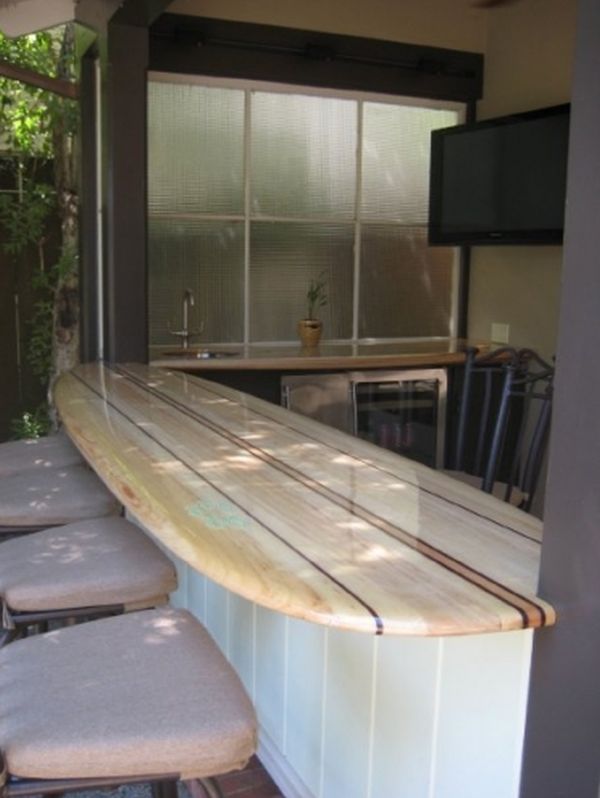 Have you ever considered transforming your surfboard into a bar? It sounds crazy but is indeed, an amazing idea to add to your fun collections. If you have an old surfboard lying around turn into a bar, bright sun rays and the wavy ocean, topped off with the stools will give your outdoor bar an amazing look. Your old surfboards can also be used for the home decorations, try it and you will see how they can do more than just float.
Rowing Boat Bar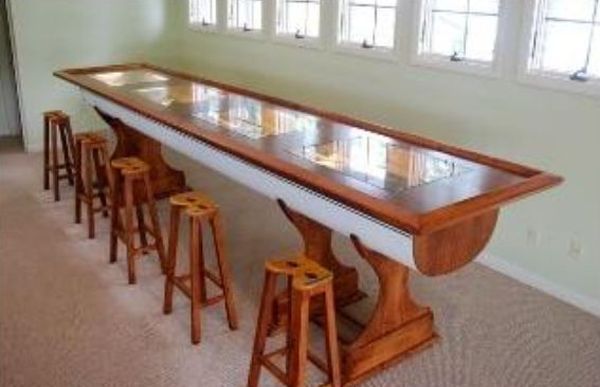 It's a great addition to your family room, den, and even your beach cottage sunrooms. This 8-man rowing boat was cut down and designed into a bar. The antique rowing has some amazing interior lightning and the bar stools completes the whole set. Rowing boat bar concept can also be extended to a small coffee table to 30 foot tables and bar tops.
Summary
Creating an amazing design is anything but simple, no matter what you are drinking, whether it's a Shirley Temple or a whiskey, imagine having it at one of these coolest and fashionable bars from around the world.