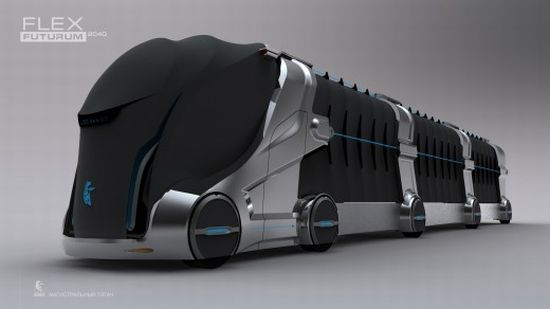 Any design inspired by nature is a marvel in itself. It's amazing to see how a teeny weeny crawling insect as a caterpillar can motivate a robust design on the flip side of its own wispy frame. KAMAZ Flex Futurum is a huge caterpillar train designed by Elena Petrova and Konstantin Fedoroc for freight transportation. The mechanical caterpillar visualized to crawl on the roads by 2040 allows vast transformational possibilities.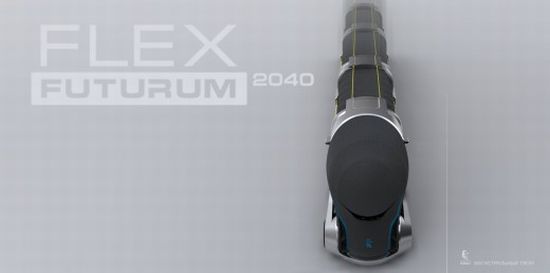 The train is designed to have varying lengths from 7.5 to 20 meters depending on the load it carries, thereby letting easy parking and maneuverability. The Flex Futurum's functioning changes the driver's profile to the one who shall simply accompany the goods. The driver's seat is suspended by a bracket to the ceiling and can be moved to a more spacious cabin, equipped with everything necessary for a comfortable stay such as a bathroom, kitchen and wardrobe.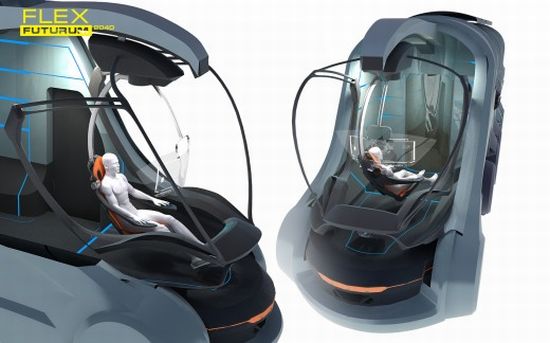 The Flex Futurum rolls on motor wheels and is intended to be powered by fuel cells. The train's body formed of flexible membrane and a system of cables along with telescopic longitudinal beams helps change its length. Its more rigid elements use metal foam – durable and lightweight material considered as promising for the automotive industry since they absorb the impact energy and also help recover shape.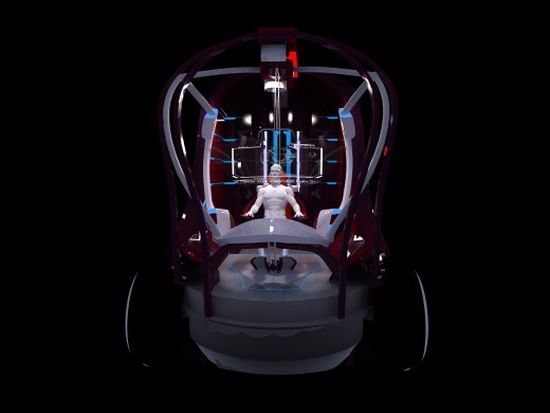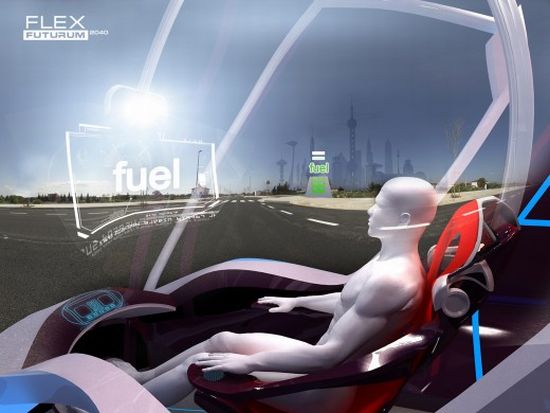 Via: Car Design