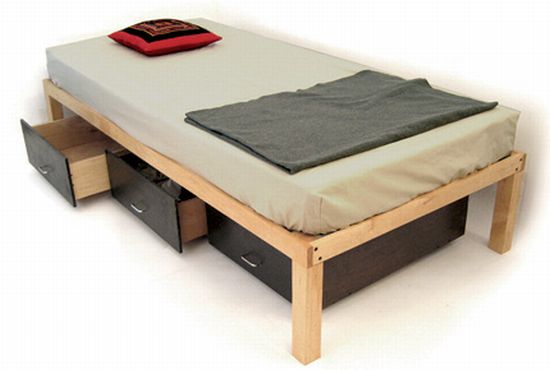 Everyone looks for extra storage spaces for storing things, don't they? All of us appreciate the importance of keeping things nice and clean and avoiding the presence of tons of stuff all over the place. The living space, as ingrained into us since childhood, should be kept clean and healthy. It is certainly not advisable to store stuff under the bed, as we often do!
Floating Drawer is a unique piece of furniture that enhances storage space under the bed. The drawer is designed so as to increase the amount that can be stored in it. The drawer is created in such a way that it appears to be suspended in mid-air under the frame of the bed.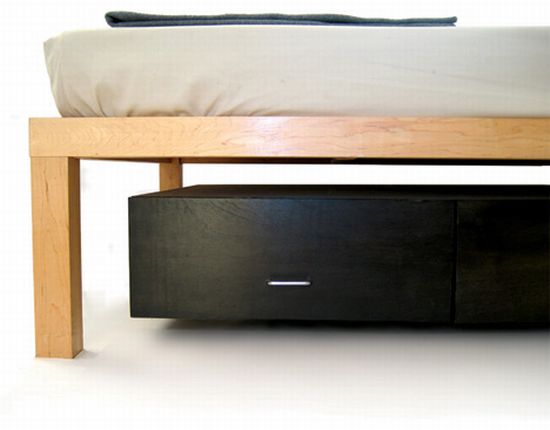 The box frame of the Floating Drawer is made of furniture grade plywood. The outer frame of the bed, made of 1×3 boards of maple, can also be disassembled and easily moved for transportation.
The Floating Drawer is a unique creation that provides a practical solution to all storage problems and also adds a definite dash of style to any living room.
Source: yankodesign