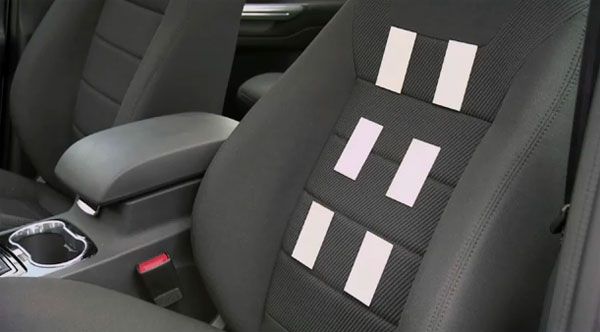 With heart diseases claiming more and more lives every year, Ford's newest creation could prove a boon to those of us who have a moody heart. Developed by the Ford European Research and Innovation Center, Aachen, Germany, in collaboration with the RWTH Aachen University, the company claims to have designed a car seat that can actually monitor the condition of your heart as you drive.
According to Ford, the driver's seat is able to achieve this due to six embedded sensors on its backrest, which detect "electrical impulses generated by the heart" without actually contacting the skin. The company is already planning to collaborate with "remote medical services" that can access and evaluate this data in real time and act on "alerts of imminent cardiovascular issues such as a heart attack."
Dr. Achim Lindner, medical officer at the Ford research center, explained in his statement,
As always in medicine, the earlier a condition is detected, the easier it is to treat, and this technology even has the potential to be instrumental in diagnosing conditions drivers were previously unaware they had.
But it will be a while before you can sit in this unique seat, because, as of now, it is in its stationary testing mode, where it could successfully read the heart rate of 90 to 95 per cent of the testers. During on-the-road testing, the system could accurately monitor the heat rate of 98 per cent of the testers.