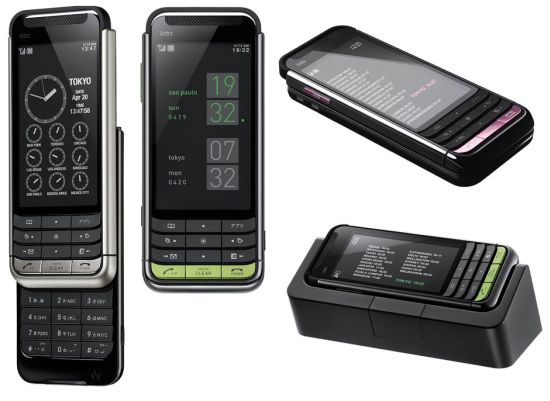 In the fast expeditious evolution of mobile phones, iida has come up with yet another fine quality G9 phone designed by Ichiro Iwasak that can be used anywhere. This phone has given new meaning to a mobile phone, visualizing an entirely new experience. The G9 phone is comfortable to use and incarnates a true sense of identity as an object. Its body is enclosed in a stainless steel frame, and also features slanted and sliding action. Its elegant size makes the phone fit comfortably in the palm of your hand.

The G9 phone comes in three variations: mirror finish titanium-coated frame in pink, shiny black titanium-coated frame in green and a matte-finish titanium-colored frame equipped with cool silver aluminum keys, giving an admirable feeling of superior quality that is interwoven with tints for the titanium-compound-coated stainless steel frame and an accent color for the aluminum key buttons.
Its highlight is its minimalist LCD graphics and its feature to hide incoming call signals in a slit. The phone is attired with four kinds of world clocks, together with different expressions and functions on its standby screen, so you can choose a clock that best fits your style. The G9's global passport compatibility ensures smooth communication overseas, allowing you to make calls and send and receive emails from anywhere in 182 countries and regions*1 with CDMA/GSM dual roaming.
The phone is equipped with multiple functions such as a mobile dictionary, a world clock, an auto complete text functions and an EZ guide map as well. Weighing approx. 128g and measuring about 115 x 50 x 17.4 mm, with external memory capacity of maximum 2GB, the concept phone also boasts 3.19 megapixel for continuous shooting. You can also project stored data — such as photographs and movies — onto a screen or a wall surface. The G9 phone comes with highly incredible features that will alter your sense of value from specs to sensibility.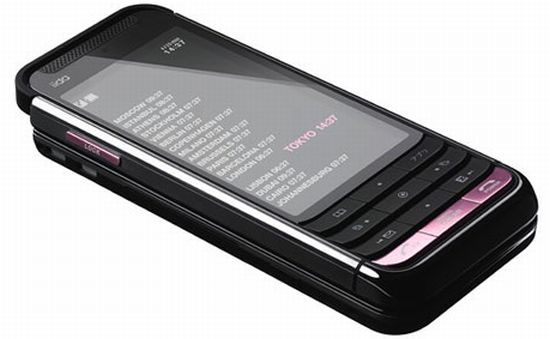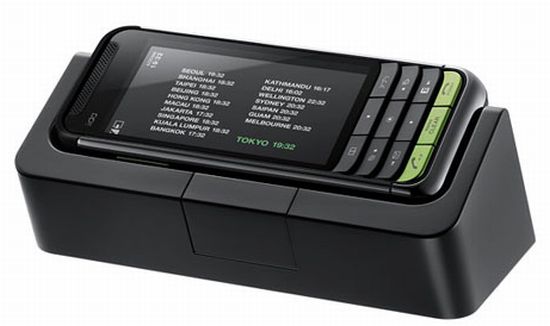 Via: Core77