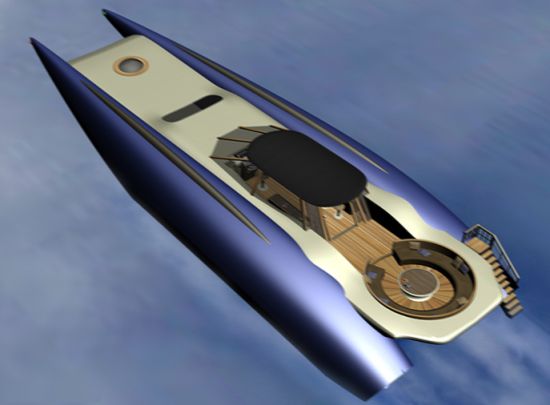 Amalgamating the latest high-tech systems and materials with traditional design elements, the "Onda Velocita" is a powerboat concept that maintaining the conventional elegance gives a new dimension to the luxury cruise. Hiding the lights within the bodywork, to keep the exterior as smooth as possible, the Onda Velocita conceals the mooring attachments, placed on top of the outer hulls, inside the titanium colored runners as well. The hull and upper structure are finished with fiberglass and carbon fiber, while on the other hand, the laminated teak wood confers a rich warm feel and contrasting texture from the sleek bodywork in the deck, seating areas and cabin trim of the luxury boat.

Powered by a pair of water jet propulsion units (located at the back of each outer hull) with thrust vectoring nozzles, the concept boat gets the sideways thrust during low speeds with smaller jets, which when turned off retract into the hull. Concealing the forward-facing floodlights and both the anchor within a hatch in the front of the central hull, the powerboat locates another light under the rear seating area to illuminate the back portion, together with enfolding the steps into the hull to confer a sleek and smooth rear to the vessel. Featuring circular seating area and built-in table with a lift-up lid to cover a number of flotation devices, imitating the traditional capstans found on sailboats, the luxury boat also includes waterproof, neoprene-covered cushions of the seating area that doubles as flotation aids in a disastrous situation.
The powerboat contains the main cabin in the central section that apart from harnessing the natural light and fresh air for natural ventilation also act as an exit in case of an emergency. The Onda Velocita comprises a bathroom and galley kitchen (on the right), cushioned and shockproof wine rack (under the stairs) and a small covered entertainment area (upper section) as well. Moreover, harnessing the solar power, the Onda Velocita comes interwoven with a series of photovoltaic cells to generate electrical energy to power the onboard batteries with sustainable energy.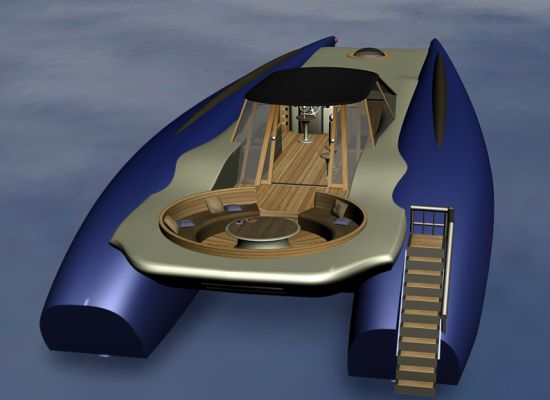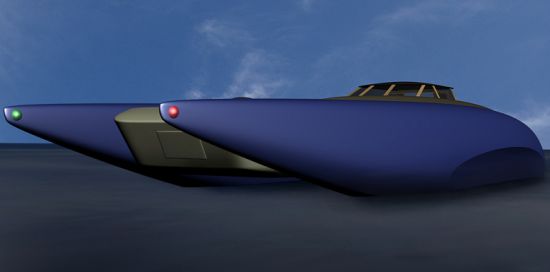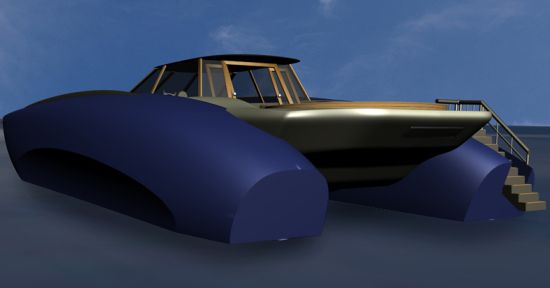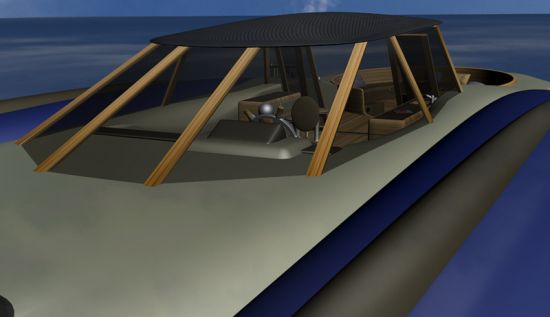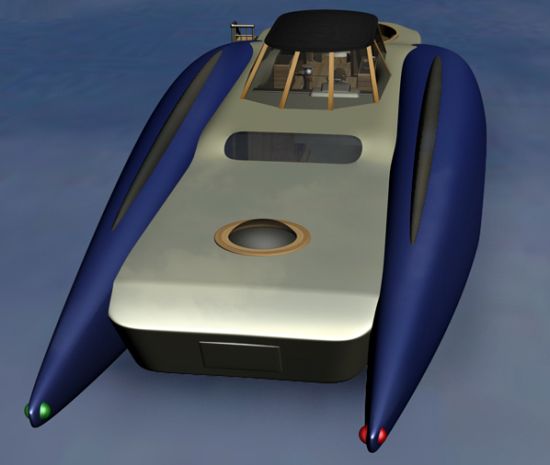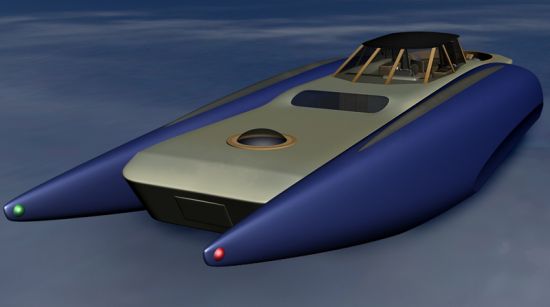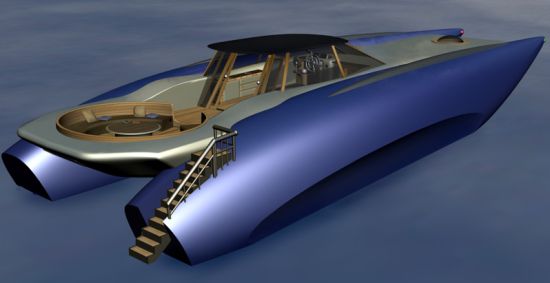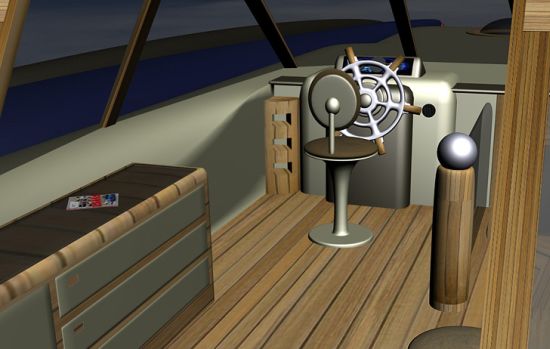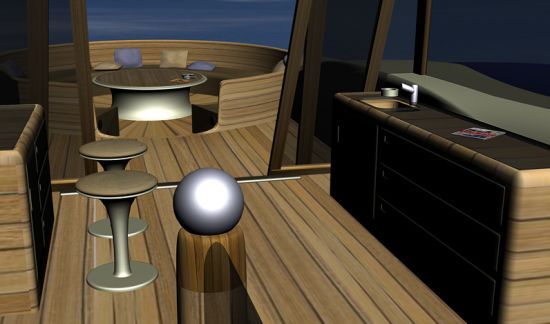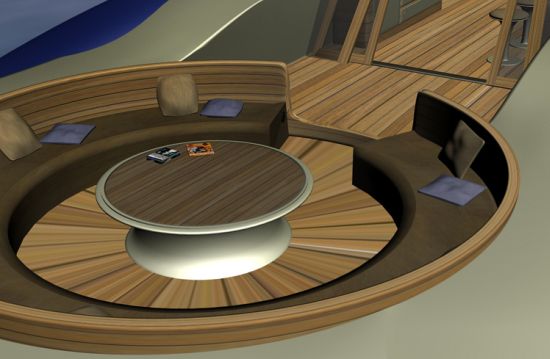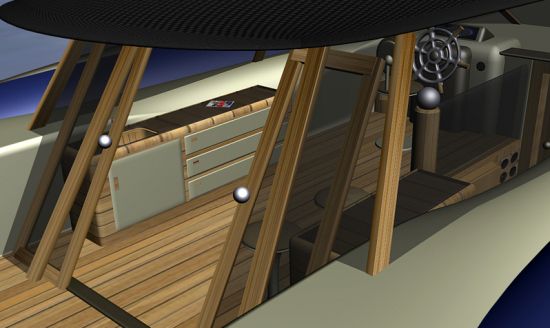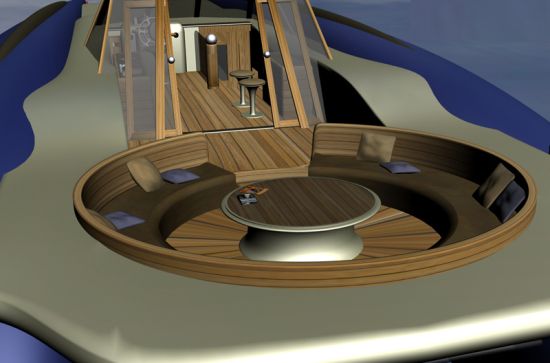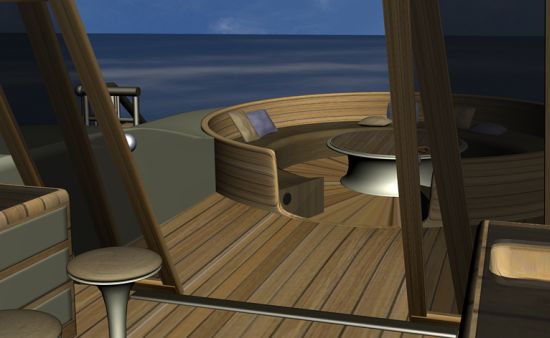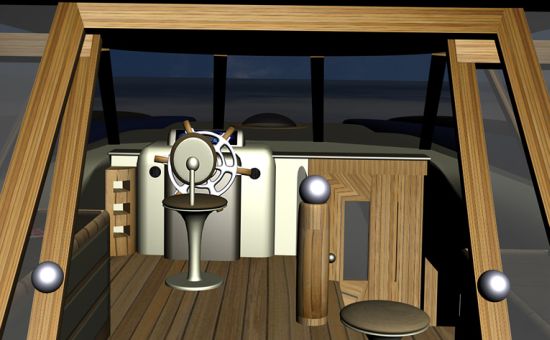 Via: Diseno-art