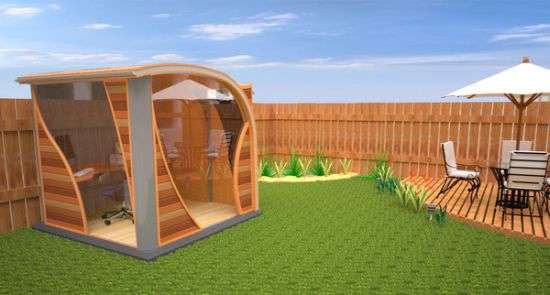 If you prefer working from the comfort of your home but can't spare can't commit a room in the home for the same then here's what you need to look at. Designer Jordan Ridgley has fabricated a sleek Garden Office you can install in your backyard and work from the green patch.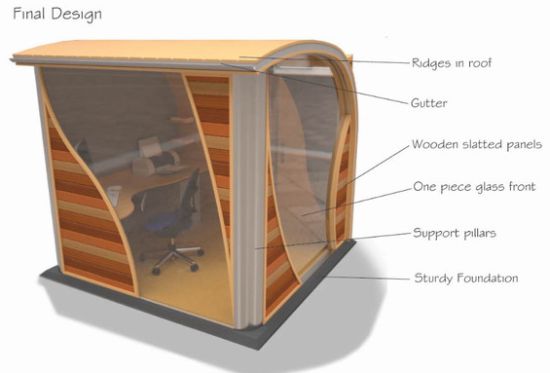 The Garden office has a sturdy foundation that rests on support pillars. The office has an all weather insulated roof. The ridged roof's exterior is made from weatherproof plywood whereas on the inside it is covered with laminated plywood. In between the two a layer of insulation and metal casing helps maintain energy efficiency. The front office walls are made from wooden slatted panels interspersed with one piece glass front with the pattern getting replicated for the door as well. This allows ample daylight into the office and helps save energy. A glass window above the door helps maintain ventilation, whereas a footer underneath the door leads you in.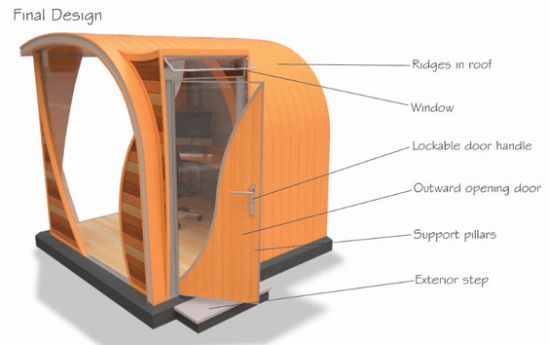 The interior has laminated flooring with plywood shelves. The desk has been provided with edges for sockets whereas a lockable under desk drawer makes space for valuable storage.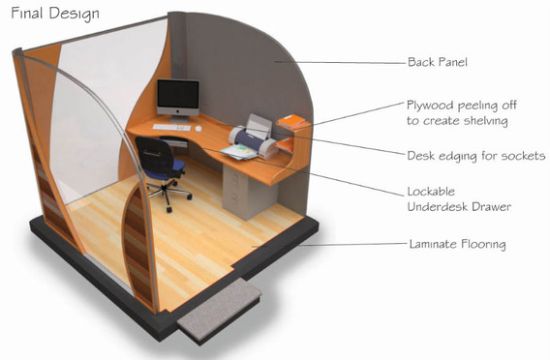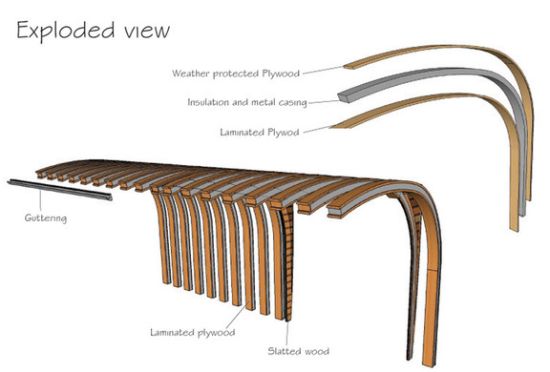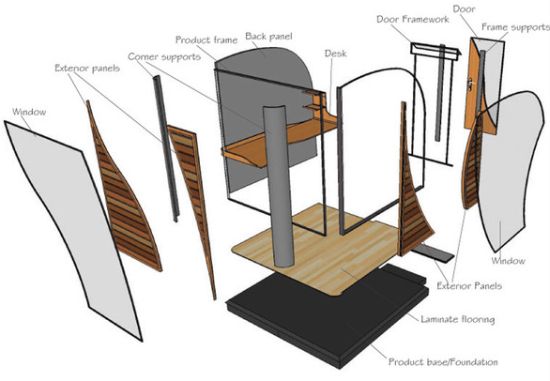 Via: JordanRidgley