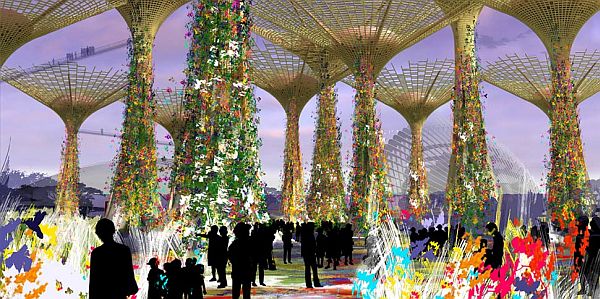 The Singaporean government takes great interest in promoting greenery in the country by allotting large plots of land. Even the natives take immense interest in initiatives of preserving the survival of bio-diverse species. The 'Gardens by the Bay' project, which is being developed by the National Parks Board, is aimed at building a huge green park for the public. Grant Associates based in the United Kingdom is responsible for the construction of this iconic project where people can live their dream of having an all in one space to live, work and play.
This project will be one of its kinds where the entire space will be accommodated with various species of colorful plants and trees. The 54 hectare, £350 million development will be divided into three areas: The Lion Gardens (including the Wet Biome, Dry Biome and Super trees), Moon Gardens (Boat House and Eco-Apartments) and the Tiger Gardens (Dragon Bridge, Tiger Sculpture and Jellyfish Refuge). All together it will be a one of a kind colorful creation with a spectacular landscape capturing the rich horticultural heritage of Singapore.
Grant Associates has come with many themes and concepts, but one particular concept that stands out is the concept of 'Super trees'. The Super trees are huge structures like vertical gardens, approximately 80 to 165 feet high. The structures are built for collecting water, providing shade and dispersing heat within the garden, thus balancing the temperature in the entire garden. The plan portrayed gives the viewer the feel that you are walking and living like 'Alice in wonderland'.
The plant species that are planned to be part of this garden project are currently grown in the Singapore's Horticultural Park as part of a biological research program. Visitors coming to the park can see these plants and understand the plants better. The visitors can learn the importance of biological research, its findings and how the plants will be moved to the Garden.
The 'Gardens by the Bay' is expected to open to the public this month.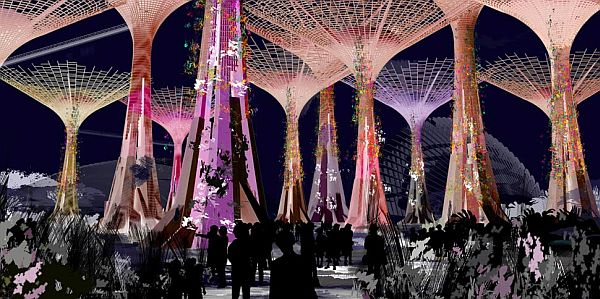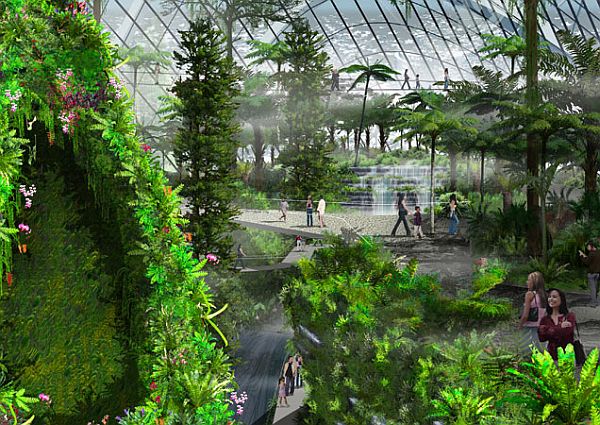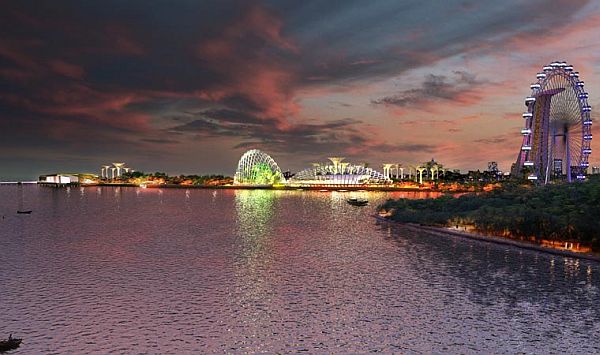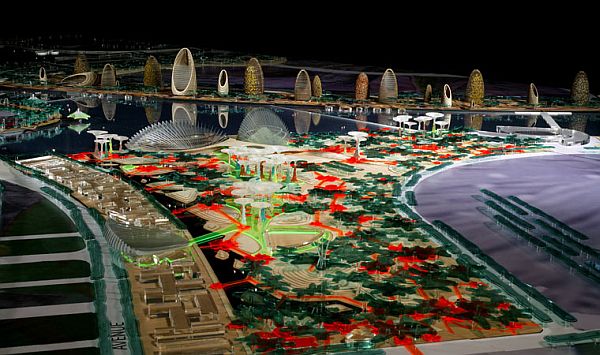 Via: Apartmenttherapy