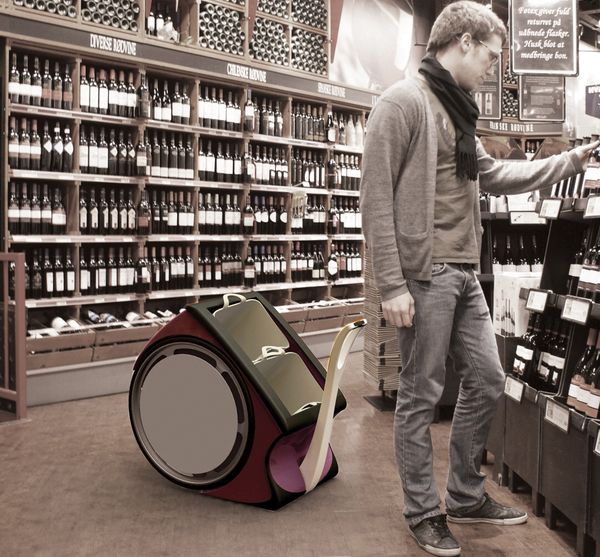 We are all always on the lookout for utility based trolleys for a great shopping experience. The Wheeler concept is a splendid eco friendly convenience shopping bike trolley that is known for its amazing innovation and utility and of course is regarded as the future. The advancements in the RFID (Radio Frequency Identification)technology will make it possible to make purchases in a retail space by simply walking out with the product.
This new and path breaking wheeler bike trolley concept by Danish designer Mads Busk Larsen is changing the trend of ownership of these trolleys and also bringing a revolution in the payment procedure as well. Now from shop ownership to customer ownership for convenient shopping, all you have to do is walk in with the wheeler bike trolley and fill it up with what you want to take back, excluding the whole transaction of transferred into carton boxes or different means of transport.
Designed with large tires, these trolleys make it simple to roll up staircases. Also, the magnetic wheels create energy to keep your groceries cold till you reach home, by foot or in your bicycle. The two baskets on the trolley make it easier for transfer of groceries back home. This technology explores various innovative advantages to enhance user experience.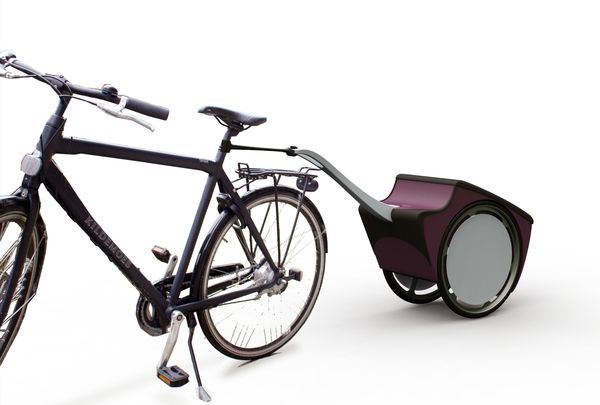 [Cheers Mads]