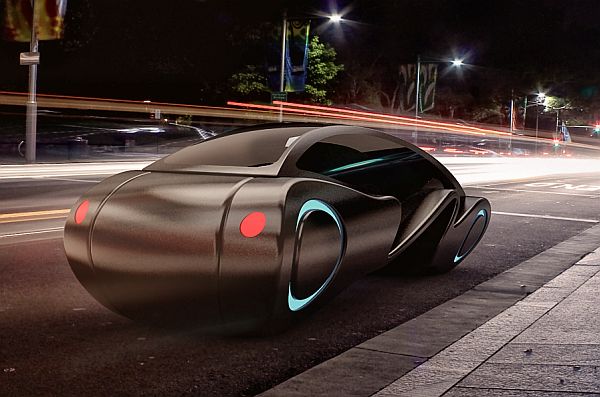 Dario Cavaliere has plans to steal all glares on the road with his invention named the F-Car. This fully electric coupe is a futuristic vehicle bound to make jaws drop with its designing and performance. The two-seater drive pledges to keep the environment clean and green with its eco friendly nature. The car will be powered by Lithium ion batteries which will ensure high end performance.
F-Car will come with a capacity to touch a top speed of 200 km/h and will jump from 0-100 acceleration in mere 4.8 seconds. Wow! Now these are some figures that will manage to leave an impression on speed lovers. In just 2.5 hours (400 volts) or 6-8 hours (230 volts), the car will get fully charged and then easily cover a distance of 180 km. The car with sinful looks comes injected with a 268 horsepower and 3,319 lb-ft (4,500 Nm) torque.
The façade of F-Car has been made to look magnetic. Its voguish looks like a magnate will attract anyone who sees it. When it zooms on the road, this carbon fiber reinforced plastic crafted monster on wheels will make sure it kills people with its sexy looks. Time will freeze and jaws drop down whenever F-Car sets its wheels rolling on the road.
[Thanks Dario Cavaliere]