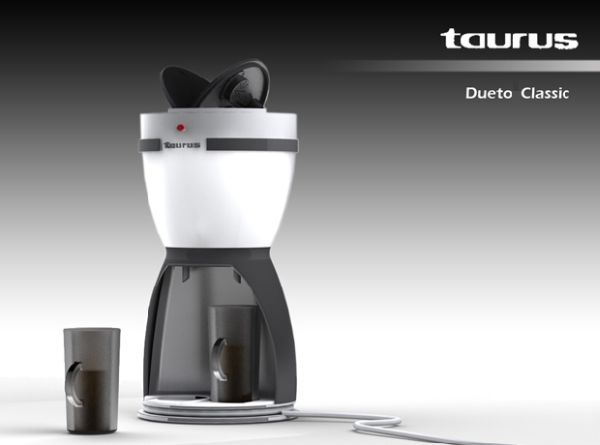 Coffee is an essential part of the morning ritual and extends throughout the day, whether it be the office or at home. Now, an added elegance to the same has been brought forth as the TAURUS DUETO Coffee maker. This coffee maker promises to add elegance, style and organization to the art of making coffee.

The TAURUS DUETO coffee maker delivers two cups of coffee and does so in an organized manner. What this means is that the end user or the proud owner would be able to clearly understand what is going on in a legible manner. The top of the coffee pot has two overtures or openings separately for adding ground coffee and water. It also features a removable filter. The machine is so designed that once spilt, the water circulates for warming up outwards along the resistance and rises towards the coffee pot's top part. A diffuser then releases this water as steam into the filter, mixing with the ground coffee and pours down through a mouthpiece onto two cups. Voila! Elegance and Class is delivered in two cups.
The Taurus classic Dueto classic is hourglass shaped and is a redesign of it's predecessor. The cable can be rolled up and neatly tucked away all together offering a compact and classic design with the convenience of modernity.
Via: ALBERT LLORT Design Studios