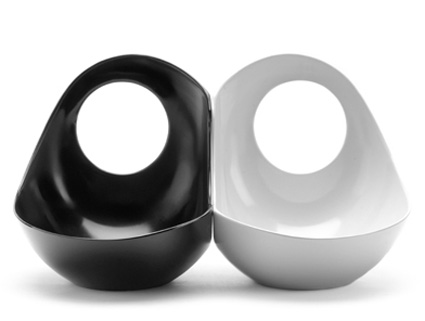 Yin & Yang, checks, chessboard and the zebra stripes, there is something about the classic black and white haze that one can't possibly go wrong with! Here is one more entrant for the hall of fame – The "Twins" Bowl Set from Turkish Company Gaia & Gino. Designed by Richie Tanaka, these bowls are sure to go hot on the feline's list of most-wanted.
The bowl serving the twin purpose of serving in twin bowls, water and food, makes the pet's eating routine aesthetically pleasing and well organised. The bowls are made of glossy melamine and comes in black & white or all white.
Talk about the comforts of being a cat, I totally predict the dogs getting jealous!
Via: Moderncat